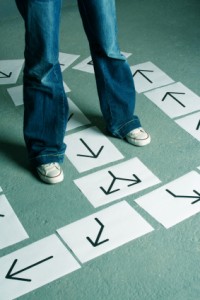 So you want to break into copywriting? Let me guess: what you've discovered is that you need experience to get a job, and you need a job to get experience.
 Not fricking fair.
 Also: Not fricking true.
Here's the truth:
You need training—but you don't need to go back to school to get it.
I mean, who's got 2 years and $34,000+ for more school? I didn't need it, and neither do you. (Curious about my credentials? Check out my bio below.)
And you need a portfolio—but you don't need to have jobs first to build one.
You can break into copywriting. You just need a plan.
Which is where I come in.
Sign up to get my free (emphasis on the free!) e-book, "Break Into Copywriting"
In it, you'll find out:
The steps you need to take to get started
What tactics you need to focus on—and what you can skip
The best ways to make Creative Directors want to hire you
Oh…and the link to another free bonus!
So sign up. Get started. You have nothing to lose—and only 2 years and $34,800 to save!