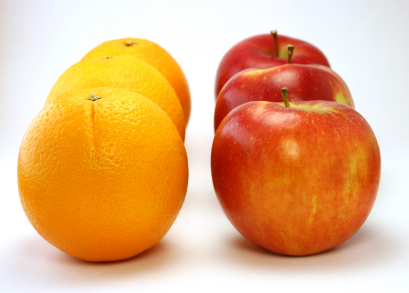 Today's question comes from Colin B., who asks, "I'm interested in a job that mentions 'content writing' experience. What's the difference between copywriting and content writing?"
Good question, Colin. Many people outside of the writing industry don't understand the difference (and, actually, there are some inside who don't, either). But it's important for you to know the difference so you can show the right samples to your prospective employer and discuss the right type of experience.
Copy, as you know, is writing designed to sell things to people—whether that be selling a product, selling a service, selling people on taking an action or even selling people on having a certain perception of a company or person.
Content, though, is writing that offers information or entertainment or some other kind of value to the consumer.
Content is articles, blog entries and social media posts. It's a very different beast than copywriting, but as a copywriter, you're bound to find a lot of clients/employers who will offer to pay you to do some content writing. Besides, you'll see that a lot of what you've learned and you're learning about copywriting will help to make you an even better content writer.
Content writing is about providing value for the reader with information, inspiration or entertainment. The gives the reader a reason to visit the website or company's Facebook page/Twitter feed/etc. again and again. And, of course, the more they interact with the company in these ways, the more likely they are to turn to the company when they would like to purchase something.
Using your copywriting skills, it will be up to you to create strategic content that furthers the company's goals and is useful to the reader.
Good luck with the job! Let us know how it all shakes out.
And now it's your turn: Where have you seen great content writing? Is their copywriting just as good? (Why or why not?) Let us know in the comments below!