Copywriting Strategies Book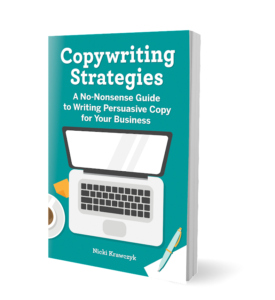 Messaging is the single most important factor in the success of any business or endeavor. This invaluable book will teach you strategies for identifying your target consumer, creating a strong message, and writing powerful copy that connects your message with your audience.
Comprehensive Copywriting Academy
Our raved-about, self-paced Comprehensive Copywriting Academy offers you everything you need to learn both the fundamentals and advanced tactics of writing copy—plus how to build your experience, how to build a portfolio, and how to find clients and/or jobs. Whether you want to write copy full-time, freelance, or as a side hustle, this is where you need to be.