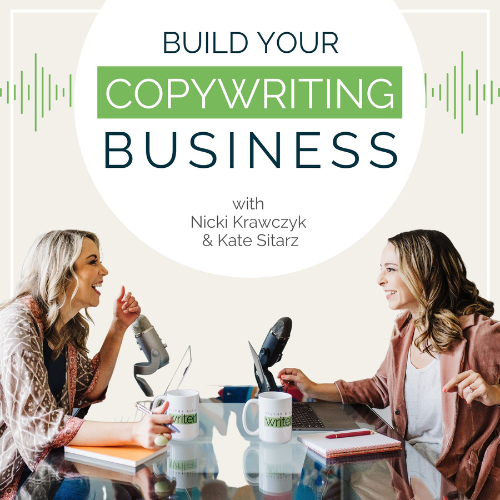 How much you make in your copywriting career has a direct relationship with the rates you charge. In this episode, Nicki and Kate are sharing insights on how to raise your rates and when you should.
Listen in to learn the best way to tell you clients about a rate increase, how to evaluate your rates, and when you should.
TUNE IN: Spotify | Apple Podcasts | Stitcher
Looking for closed captioning or a transcript? Check out the episode on YouTube!
A Sneak Peek at the Episode
[1:40] It's very easy, especially when you are just starting, to settle at a low rate and then be afraid to increase those rates.
[2:25] A good rate raise should probably be in the $5 an hour range. And yes, our hosts always encourage copywriters to charge by the project, but the baseline for those should be your hourly rate.
[3:30] Just because you raise your rates for some clients doesn't mean you need to change your rates for all your clients. There is no magical formula but you can evaluate each client. And you can bump up your rates at any time of the year.
[5:30] You don't have to announce to your clients before changing your rates, unless you bill on an hourly basis or are on retainer based on an hourly rate.
[10:20] You can't raise your rates and then bill for a project without confirmation that your clients have received your notification.
[13:00] Remember this is a business decision and you need to value your time.
[16:00] Most clients will be happy to accommodate the rate change, some may even be encouraging. It is always easier and a better business decision to stick with a copywriting that they know is good and capable and knows their company/product/brand voice.
[18:30] Always track your time to make sure you are being appropriately paid for your work.
[19:30] Make sure you are choosing numbers that you are comfortable with and feel good about, not just numbers that are in your comfort zone.
[21:00] When you are evaluating your rates you should be evaluating your clients too.
Mentioned in this Episode
Get an *Exclusive* Bonus Recording!
Tell us what you loved about the podcast and what you hope to hear next! When you do, you can get access to an exclusive bonus recording featuring five wildly successful entrepreneurs who share what they do (and don't!) look for when hiring copywriters. You do not want to miss it! 

Get all the details on how to get your recording here »
About the Build Your Copywriting Business Podcast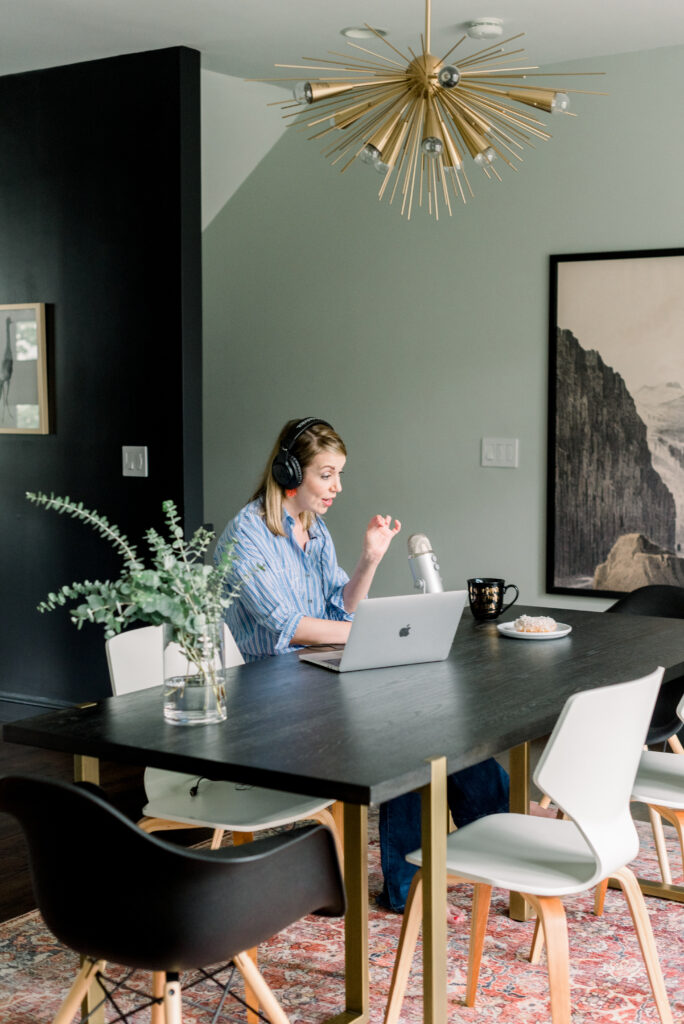 Ready to turn your love of writing into a successful copywriting career?
Join professional copywriters Nicki Krawczyk and Kate Sitarz to get the tips, tools, and training to help you become a copywriter and build a thriving business of your own. Nicki and Kate have 15+ and 10+ years of experience, respectively, writing copy for multi-billion-dollar companies, solopreneurs, and every size business in between.
Whether you want to land an on-staff job, freelance full-time and work from wherever you want, or make extra money with a side hustle, the best place to start learning is right here.

See Previous Episode
Ep. 108: Is Copywriting the Same as Copyediting?
Last Updated on January 5, 2023