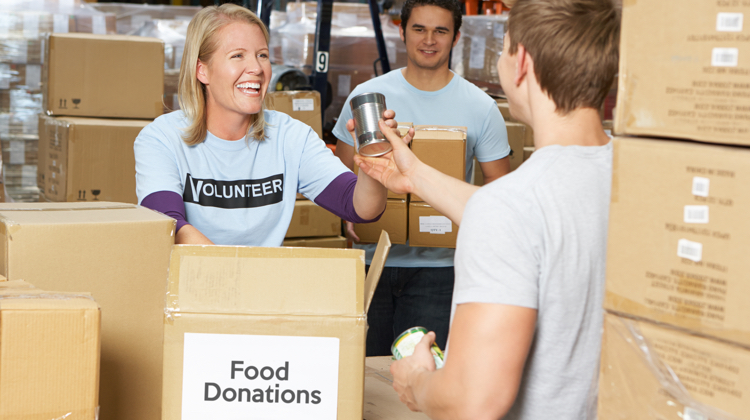 Non-profits are one of the most challenging groups to write for—but they're also one of the groups that most needs our help. So how do you get their message across and get people to take action? Read on…
Today's question comes from Yoav G. who asks, "I'm about to start doing some freelance work for a non-profit, and I really want to make an impact. Do you have any advice?"
One of the, hands down, most effective elements you'll ever write in any ad copy you write is the benefit to consumer. What do they get out of taking the action you want them to take? What's in it for them?
Unfortunately, coming up with that benefit to consumer is very difficult when it comes to non-profits. By and large, non-profits are asking for money, donations or volunteers…they're asking for help. What benefit—what big, powerful benefit—does someone get from offering help?
When you're writing for non-profits, you really need to stop and consider this question for a good, long time. It's tempting to just answer "Well, they'll feel good!" But just "feeling good" isn't an especially compelling benefit. Bear in mind, too, that if the only benefit is "feeling good," there are a million and one other non-profits that can make them feel just as good.
So what is it about your non-profit that's different? What does your target audience get out of helping besides a good feeling? And it doesn't have to be a mug or tote bag (though it could be). What is your non-profit's USP?
Do donors get personal letters from people they help? Do they get physical photos of schools they've helped build? Or, does your non-profit give a higher percentage of each donation to the cause than any other in its industry—thereby guaranteeing that the donor's money is better used?
What's the end results of the donations? Does donating to a kindergarten program help to keep kids in school and out of trouble throughout their lives—thereby helping the community as a whole?
This is, very clearly, not an easy question. But the more you think about it the better you'll get at finding those deep, unique benefits. Also, you'll probably want to try different messages at different times of the year and with different audiences. A homeless shelter is going to have a very different message at the height of summer than it is in the depths of winter.
It's not easy to come up with effective benefits, but working for non-profits can be some of the most emotionally rewarding work you do. It's challenging and, truthfully, it doesn't generally pay well versus for-profit organizations, but it can be deeply fulfilling to know that the words you're writing are helping to truly make a difference in peoples' lives.
Keep ruminating on those benefits and keep trying different angles. Just like anything else in the non-profit world, the key is persistence.
Your turn! Have you written copy for a non-profit? Or have you seen particularly good copy written for a non-profit? Let us know in the comments below!