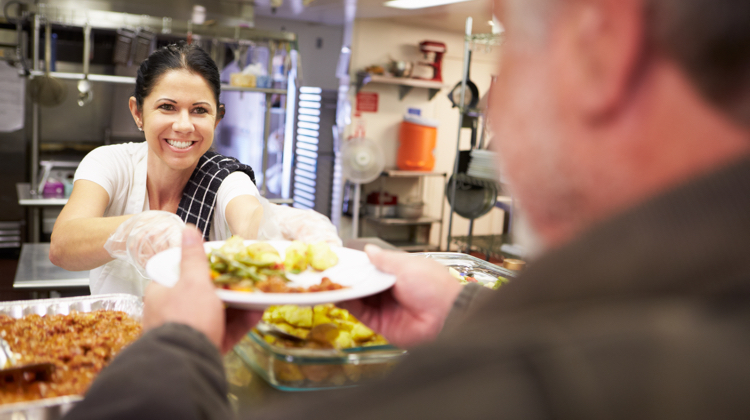 Working with non-profits can be great for your portfolio (and your fulfillment), but they're also one of the hardest types of clients you can have. Find out why that is—and what you can do about it. Read on…
Today's question comes from Ilsa G., who asks, "A recruiter got me some work with a local non-profit. They're building up a marketing department. Is there anything I should know about writing for non-profits before I get started?"
Writing for non-profits can be wonderful: You know for sure that the work you're doing is benefiting things/people in need.
But the problem is actually hidden in that sentence right there—did you catch it? The benefit of donating really belongs to the people/things the funds go to, not the people who make the donations.
As you know, conveying the benefit to consumer of whatever action you want someone to take is crucial to crafting an effective message. Soooo…what do you do?
Well, there are a couple of steps to take. The first thing to do is to think through whether you can come up with any benefits for the donor. These might be things like "making their community safer for their children," "reducing the chances of developing Alzheimer's later by trying to find a cure now," or something along those lines. If you can find a benefit, start there.
After that, you have to look at what stories you have to tell about your non-profit and what emotions you can elicit.
Can you really tug at people's heartstrings? Stories can be great for this; telling a detailed story about someone/thing that the donation will benefit can work wonders.
Or, can you shock people with reality? Look for a fact or truth that is both surprising and gets to the heart of your message. Maybe something like, "You spent $4.65 on a latte yesterday. If you spend that on Sarah today, you will save her life."
Most people spend their days on autopilot. Especially when working with a non-profit, you're looking to break through that and get them to feel something about what you're putting in front of them.
It's not an easy task, but it's certainly a worthy one.
Your turn! Have you seen any great copywriting from a non-profit? What did they say? Let us know in the comments below!