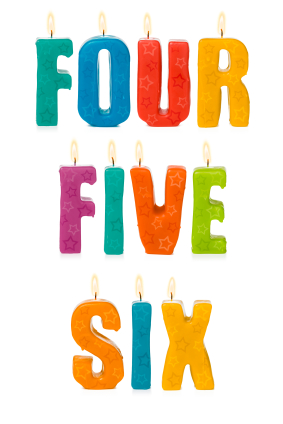 Today's post is another continuation of our discussion of the Top 10 Tips for Copywriters. (If you missed last week's discussion of the first three tips, you can find it right here.) So, without further ado, let's get right into it and talk about how to provide more value to clients and bosses.
4. It's not about you: write for your client's needs and exercise humility
This can be a very tough one to learn, especially for writers who come from more of a creative writing background. The simple truth is that you are writing for other people and you are writing to meet their goals and objectives. You are a professional and an expert of course, but even the most brilliant stockbroker doesn't get to force his or her client to make an investment.
Also, you're not always going to be right—and it's okay if someone else comes up with a brilliant copy line. Another facet of your expertise, in addition to writing great lines, is to recognize them. If something's good and you know it's good, you should feel free to stand behind it—even if you didn't come up with it yourself.
5. Do it right the first time
For writers used to submitting drafts, this can be a tricky one, but make no mistake: You've got to always put your best foot forward. People will be judging your abilities based on the work they see from you—and they won't differentiate between "first draft" and "final draft."
The first time you submit something to the client (internal or external), it needs to be your final draft. Sure, it's almost definitely going to change based on the feedback you get in creative reviews, but what you submit has to be as right as it can be, the first time.
6. Don't send through all of your options, send through your good ones
New writers tend to do this a lot: When they've been working for hours on a bunch of options for, say, headlines, they often send through the whole list of options to their creative director or client instead of removing the ones they know aren't as good as others. They usually do this because—and I can tell you this because I used to do the same thing, way back when—they want their boss or client to know they've been working for hours on solving the problem.
But here's the thing: your boss or client already assumes you've put a lot of thought into your work. You don't need to show them—and you waste their time by sending through a list of options in which only half of them are good. (It also might make them question your ability to tell the difference between great lines and not-as-great ones.)
Prove your expertise by editing out your less-than-stellar lines before you submit it.
If you're ready to move on to Part 3, the final part of this series, go for it!
Your turn! How have you put these three tips into action? Let us know in the comments below!
Last Updated on August 10, 2014 by Nicki Krawczyk