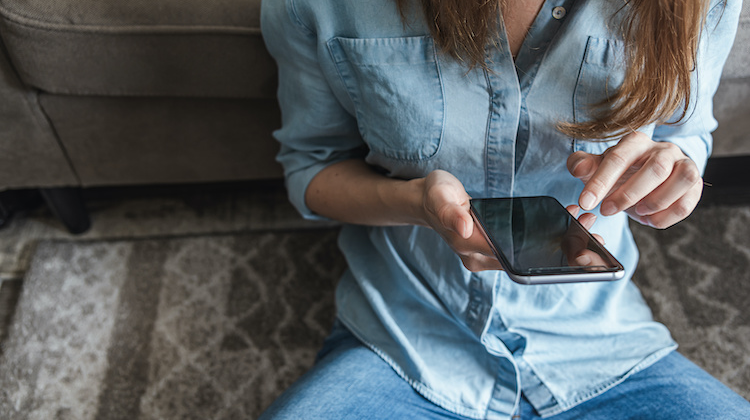 As a copywriter, the pieces you write will almost always include a call to action, or CTA.
A CTA is the action you want a user to take. So, if you're writing an email and the goal is to get them to buy a certain product, it may mean linking the text "shop now," or even working with the designer to put copy on a button or include small arrows/carrots (>>) next to the text so users know it's clickable. Or, if you're writing a newspaper ad, it may be "Visit us at nameofwebsitehere.com."
It's a crucial part of direct response copywriting (right up there with leading with benefits versus features).
To determine what your CTA is, it's critical to fill out the creative brief with your client (or with your designer if you're working on a spec ad).
Read More: The One Thing Every Successful Copywriting Project Starts With
Here are several factors to consider to help you write a clear, compelling call to action every time!
How the User Journey Impacts the Call to Action
Knowing what you want users to ultimately do is only one piece of information you need to write a clear, compelling CTA. You also need to know where your audience is in the user journey so you can determine what kind of CTA you'll use.
If users are at the top of the funnel—they are just learning about the brand and the problem it solves—then you may use a soft call to action.
For example, if you're writing for a brand that is selling a $5,000/month service, sending an email to users who have just subscribed for a free eBook, you may use a soft call to action like "Learn more," or "Read more."
If a user is at the bottom of the funnel—they're familiar with the brand, other marketing touch points have built trust and explained why the brand offers the best solution—you may use a more direct call to action, such as "get started," "buy now," or "sign up."
You'll want to understand where any piece of copy you're writing fits into the bigger marketing picture so you know if you're targeting users at the top, middle, or bottom of the funnel.
A Call to Action Needs to Include the Action
Because a CTA is a call to action, you'll want to use strong verbs to tell the user exactly what you want them to do. You want to make it as specific and relevant to your users. Consider not only what you want them to do, but what's in it for them if they take the action. What's going to happen?
The CTA is also a piece of copy that is worth testing.
For example, if you want users to a website to sign up for a free trial, you could test "Try it free" against "get started." Remember: when testing copy, you'll want to keep the design the same for a true A/B test. You could also test "try it free" on a red button versus a blue button and see if the color changes the outcome; but you'll want the copy to remain the same on both buttons so you're not left guessing whether color or copy was the reason users clicked.
Other elements of the CTA that you may want to test when applicable include:
Urgency: Using words like "now" or "today"
Length: For example, "Subscribe" versus "Subscribe for instant updates"
Point of view: Using second person, speaking directly to your users ("Get your free copy") versus first person, speaking as if you are the user ("Yes, I want my free copy")
How the Medium Impacts the Call to Action
Another factor to consider when writing CTAs is whether you're writing digital or print copy. When you're writing digital copy, you can link text or have a button that is linked. So, there's no need to say "Visit websitenamehere.com." You can simply say, "Visit Us."
In fact, research shows that buttons can significantly increase click-through rates in emails. That's because as people skim, the button stands out more than a text link does. However, as with anything, you'll want to make sure the brand you're writing for tests this. They may find that linking text is just as, if not more effective with their audience.
Of course, while users can click or swipe online and there's no need to spell out the URL, that's not the case for print pieces. You need to spell out your URL if the goal is for users to visit a website.
Often, if the website you want to send users to has a long URL, you'll want to create a short, memorable URL so it increases the likelihood someone will take the time to type the URL into their phone or computer.
Using "Click Here" as a CTA
Let me preface this by saying if the brand you're writing for has tested "click here" and it performs well, then it's copy worth considering. It's also worth considering if your audience may not know that certain pieces of text are actually links. "Click here" may provide that guidance they need.
But in general, "click here" is a bit antiquated. Nowadays, users are tapping, swiping, or using voice recognition—they're not necessarily clicking. Plus, it's making "click" the action versus speaking to what you want the user to really do. For example, "To start your membership, click here" becomes simply "Start Your Membership."
CTAs, like any other piece of copy, are definitely worth testing. So, when in doubt, ask your client about previous CTA tests and whether they have any information to provide. If not, and if it makes sense, you can recommend a test!
Make Sure the Call to Action Stands Out
Finally, it's good practice to let the CTA shine outside the body copy. While your designer will likely make the CTA clear within the design, you want to include it as its own line within your copy doc versus burying it within your body copy.
Your turn! What are some of your tips for writing a compelling CTA?
Last Updated on December 1, 2022