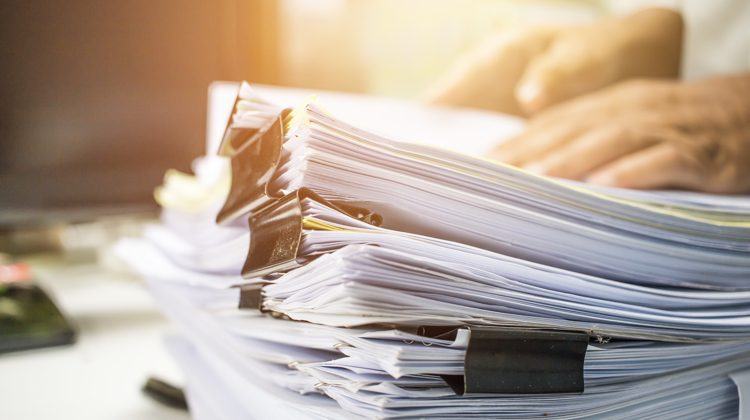 Today's question comes from Jeff K., who asks: "I'm pretty new to this and I'm not even sure I'll ask the question right, but how should my copy look? How should it be laid out in a word document? And do I need to tell the designer where to put it with the pictures?"
Good question, Jeff! So, first thing: the word document that you put your copy into is usually called a "copy deck" or, even simpler, a "copy doc." Every writer has their own way of formatting copy docs (I'll show you how I do it), but the most important thing is that you make it clear what's what. Your designer should immediately be able to tell which line is your headline, which line is your subhead and which lines are your body copy, your bullet points, your special call-out, your buttons etc.
The very simple way that I do this is by capitalizing the type of copy and leaving the rest in either sentence or initial caps. So, for example, an email copy doc might look like this:
SUBJECT LINE
New Summer Fashions on Sale! All the Hottest Trends at Up to 50% Off
SNIPPET
From jeggings and  jean shorts to florals and stripes, the must-have styles are on sale now! Start shopping
HEADLINE
Summer Styles at Up to 50% Off
SUBHEAD
Shop Now Before They Disappear 
BODY
Kiss spring goodbye and dive into summer! All of the hottest styles are here, and all at sizzling savings. But don't wait to start your shopping—these are all way too hot to last!
BUTTON
[SHOP NOW!]
Okay now, that's not exactly my best copy, but you get the point: make it clear to your designer what he/she is looking at. If the button style is to have all caps like this one does, I usually put the copy in brackets, just to avoid confusing the copy with the section name. Could a designer figure it out without them? Sure—but you might as well make it easy on them.
When it comes to the layout of your actual project, you probably have some ideas in your head of how it could look. (And that's great.) The ideal scenario is that you and your designer get a chance to brainstorm about how the project will look before you even sit down to write copy. That way, you'll already have a good idea of whether or not your copy needs a special section for a sidebar or a call out. But if you come up with an idea of how something could look as you write, you should definitely communicate that to your designer—just make sure you make it clear that it's a suggestion. (You don't want them to tell you how to write and they don't want you to tell them how to design.)
Don't bother trying to format your copy doc with bigger fonts or center justification—your designer can figure that out and/or the two of you can talk it over. If you think a section might work well as a side-bar, you can always write it up like this:
SIDEBAR?
HEAD
Trends to Be Seen In
BULLETED LIST
– Pastel jeggings
– Espadrilles
– Flowing tank tops
– Ponchos
Just make it clear to your designer that it's an idea, not a mandate. And then, of course, be sure to follow up with him/her and go over how the copy actually looks and works in layout.
Also: I'm just kidding: No one should ever wear a poncho. Ever.
And now, your turn! Do you have a special way you like to format your copy doc/decks? Anything you've found that's worked especially well? Or that hasn't? Let us know in the comments!
Last Updated on September 19, 2018 by Nicki Krawczyk