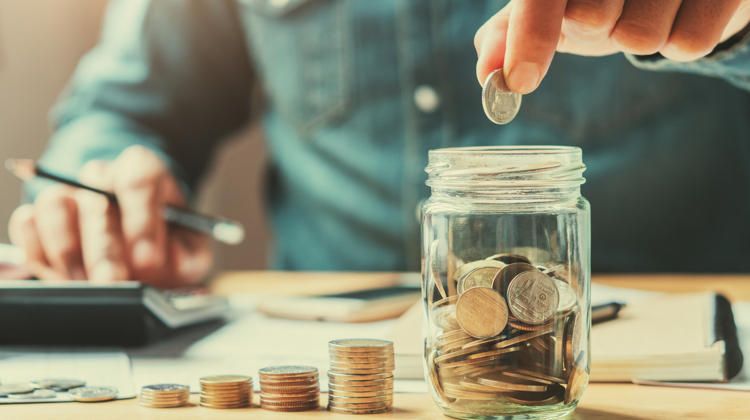 Discussing rates or salaries is uncomfortable for most people. Of course, as a copywriter, you also have the added issue that you can charge for copy projects in a couple of different ways. Do you charge by the word? By the minute? Something else? (Spoiler: It's something else. Copywriters charge by the project).
In fact, charging by the word will mark you as a complete amateur. It can be downright confusing to price your services when there are a lot of differing opinions on the matter. Nervous yet? Don't be—we're digging into the ins and outs of project pricing.
Why Copywriters Never Charge by the Word
First, a quick, short answer: For freelance projects, you should only ever be charging by the hour and by the project. (And by the project is better—we'll come back to that.)
Other types of writers—editorial writers, mostly—do charge by the word. But copywriting is very different from editorial writing. In fact, you're often trying to take a long message and condense it into shorter, easier-to-remember copy. If you charge by the word, you'll penalize yourself for being good at copywriting.
At the same time, too, a lot of what makes you valuable as a copywriter is the thought you put into the concepts and copy. If you charge by the word, you're not making anything for that at all!
By-the-Minute Pricing Will Mark You As an Amateur
By the minute? Well, you could try to charge by the minute…if you want to make yourself crazy. Really: Imagine trying to track what you do on a minute-to-minute basis. Doesn't the very idea of it just make you want to slam your head on the desk?
So, to recap, don't charge by the word or by the minute. Doing either one of those will mark you as an amateur immediately. And that, of course, is a problem because, first, companies and clients don't want to hire amateurs and, second, because some unscrupulous clients may even try to take advantage.
Charge for Freelance Work by the Project
Now, back to by the hour or by the project. You can charge by the hour when the project is on-going and you can't really tell all of what it will entail. (Just make sure your hourly rate is calculated to cover any extra nuisances or work.)
But when you're offered a project—a task with a definite beginning and end—it's much better to charge by the project. Charging by the project involves you calculating how many hours it's going to take you to create the project and then lumping that together into one sum.
Here are three key reasons why this is the route most professional freelancers take.
Charging by the project also allows you factor in things that you need to get paid for without clients raising eyebrows. For example, you should be paid for meetings and quick calls and all of the other little things that happen outside of actually writing (not to mention concepting and editing). But clients tend to feel a little nickeled and dimed if you report those in your charge-by-the-hour invoice. Project pricing just means they never have to see it.
Project pricing, too, means that you can pad your prices just a bit easier. Now, I'm not suggested that you should rip off your client. But if you can tell that a client is going to be extra difficult, if it's a rush project, or if this work is going to prohibit you from taking other work, you might want to factor that in.
And, of course, instead of having to go through all of your notes and calculate all of your hours at the end of a project, billing by the project makes it quick and easy to send out your invoice.

Now, if you're freelancing, you'll probably have the ability to charge by either the hour or the project. If you're contracting, though, it's more likely that the company will only be open to paying you by the hour. And that's fine. But if they start suggesting that you charge by the minute or the word, run for the hills!
Your turn! How do you usually charge for your projects? Have you ever had any unusual experiences with it? Let us know in the comments below!
Last Updated on January 4, 2023