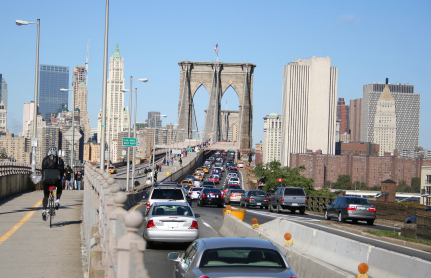 Today's question has to do with a tricky subject for most writers: money, moola, cash-ola. Many of us, even the Filthy Rich ones, have a hard time figuring out how to charge for our services. Today's question from Ethan O. gets us started on the topic: "I'm starting to work with a new client whose office is kind of far away. When I put together my estimate for them, should I bill for travel time and meetings?"
Good question, Ethan. As a sought-after professional (even if you're just becoming a sought-after professional), your time is valuable and shouldn't be given away for free.
At the same time, though, clients don't like to feel like they're being nickeled and dimed for charges like travel time, meetings, phone calls, etc. Are we at an impasse? No way!
When you create your cost estimates for the projects you work on for them, build the time it takes for these meetings into the cost. For example, if you do a project and you're figuring it will take you 10 hours to write it, 2 hours to edit it and 6 hours of travel and meeting time at $50/hour, tell them that the project will cost them $900. Then it's up to you to balance your time and effort within that amount.
Quoting clients a project price instead of an hourly rate also helps to make their lives easier: They know they'll just need to give you one check, instead of looking at an itemized list of how you've spent your time for the various parts of the project. (Plus, it's a real pain in the rear for you to keep that itemized list!)
By the way, if you find yourself having to spend a lot of time driving to their office, you're well within your rights to propose making some of the meetings conference calls instead of in-person. You're providing them a service and want to make their lives easier, but it can't hurt to ask if there are small changes that can also make your life a little easier, too.
Your turn! What are your biggest challenges when it comes to billing? Let us know in the comments!