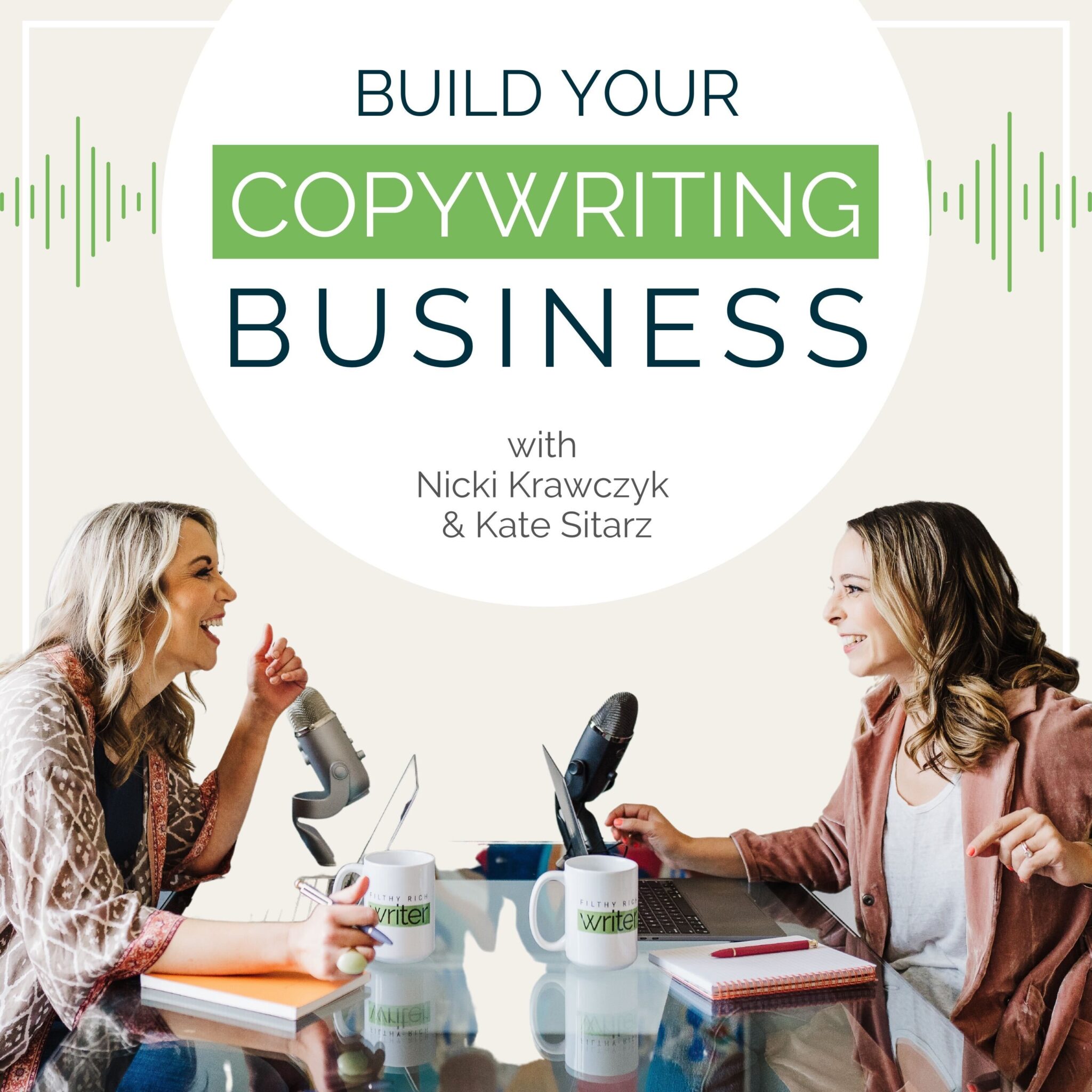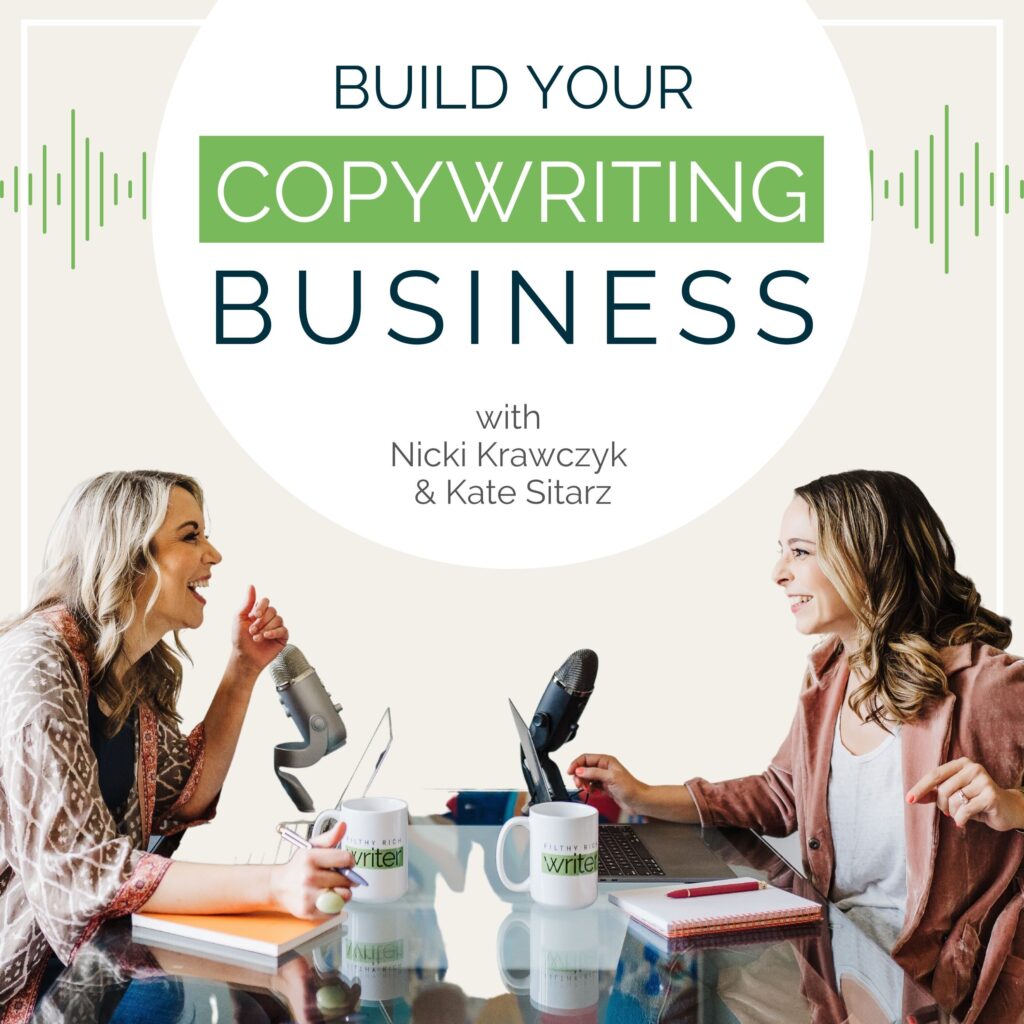 At the beginning of 2022, CCA student and CCA student coach Stacy Corneau went full-time freelance for the first time. Her goal was to hit six figures by the ned of the year. Six months later, and she'd already surpassed her goal, hitting six figures in June.
Hitting a massive income goal in half the time is an incredible achievement and Stacy is digging into how she got there. In this episode, she shares how she has learned to strategically map out her business goals, gained confidence as a business owner, and her keys to always improving as a copywriter.
TUNE IN: Spotify | Apple Podcasts | Stitcher
Looking for closed captioning or a transcript? Check out the episode on YouTube!
A Sneak Peek at the Episode
[0:45] Nicki and Kate welcome today's guest, Stacy Corneau. Not only is Stacy a successful CCA Student but she is also a Student Coach and member of the CCA Next Level mastermind.
[1:40] Stacy explains her personal journey to copywriting. She talks about how she first got a degree in public relations and was working in-house until she moved to part-time freelance copywriting in 2020.
[3:30] Interestingly enough, Stacy says that her writing was her weakest skill when she was working in public relations. So, she says that copywriting appealed to her because she could use it to improve the weakest skill in her arsenal.
[8:10] Nicki encourages Stacy to share her results in terms of income for the first half of this year. Stacy explains that in 2020 she worked about 4 days a week and made over 63,000 gross Canadian dollars, in 2021 she worked about 3 days a week and made over 71,000 gross Canadian dollars, and in the first half of this year working full-time, she has made over 113,000 gross Canadian dollars.
[12:40] Towards the end of 2021 Stacy put together a business plan for 2022 with her goals and steps that she needed to take to hit those goals. She explains that she lined up work for the beginning of 2022 months in advance to take the pressure off of her switch to full-time freelance.
[18:00] Nicki points out that Stacy brought up imposter syndrome even though she had such a successful start to 2022. No matter how successful you are, you will always need tools to overcome the discomfort of imposter syndrome throughout your career.
[21:40] Stacy uses a color coding index card system to map out her goals for each category in her life. She explains that visually mapping her goals from largest to smallest helps her set realistic plans for the year that gives her direction in her daily actions.
[30:40] Stacy illustrates that the CCA helped her feel in control of her copywriting career in a good way. It gave her the confidence to treat her copywriting business as a business and to strategically map things out to reach her goals.
[37:10] Stacy explains the importance of feeling comfortable turning down work that doesn't fit her business plan. She talks about how she's learned to detach her personal feelings from what's best for her business so that she's empowered to do what's best for her copywriting business.
[40:47] Stacy shares her best pieces of advice for those building their copywriting careers: always keep practicing, and match any negative thoughts with at least one positive thought so that you spend more time thinking about positive outcomes than negative.
[45:00] Nicki and Kate thank Stacy for joining the podcast and sharing her successes and strategies.
Mentioned on the Episode
Get an *Exclusive* Bonus Recording!
Tell us what you loved about the podcast and what you hope to hear next! When you do, you can get access to an exclusive bonus recording featuring five wildly successful entrepreneurs who share what they do (and don't!) look for when hiring copywriters. You do not want to miss it! 

Get all the details on how to get your recording here »
About the Build Your Business Podcast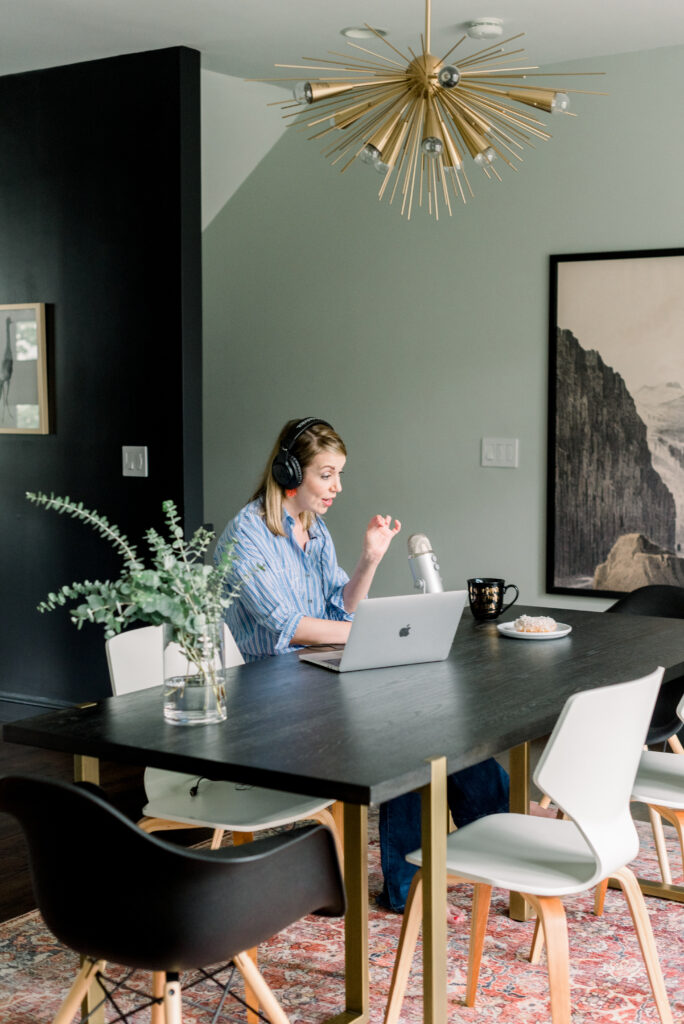 Ready to turn your love of writing into a successful copywriting career?
Join professional copywriters Nicki Krawczyk and Kate Sitarz to get the tips, tools, and training to help you become a copywriter and build a thriving business of your own. Nicki and Kate have 15+ and 10+ years of experience, respectively, writing copy for multi-billion-dollar companies, solopreneurs, and every size business in between.
Whether you want to land an on-staff job, freelance full-time and work from wherever you want, or make extra money with a side hustle, the best place to start learning is right here.

Previous Episode
Ep. 94: The Fastest Way to Grow Your Copy Business
Last Updated on December 22, 2022