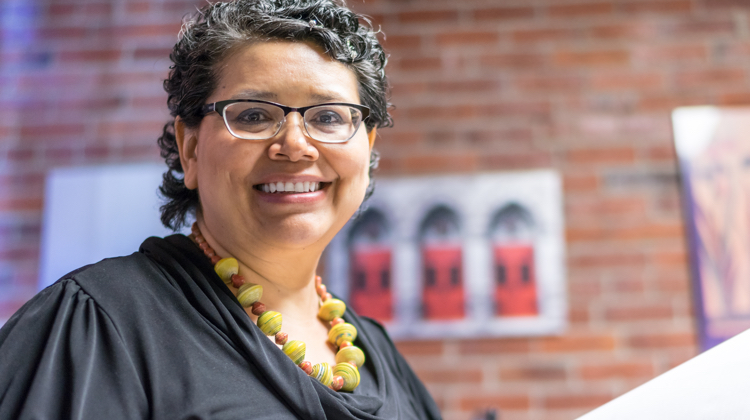 Solopreneurs, or one-person companies, can be great target markets for copywriters. But writing for solopreneurs is a very different beast than writing for bigger companies. What's the difference? Read on…
Today's question is from Rachael H., who asks, "I just landed my first real client! She's a health coach, which is a solopreneur, right? Do you have any tips for solopreneur writing?"
A solopreneur is a person running a one person business—hence the "solo." This group can encompass anyone from a health coach to an accountant to an illustrator to, yes, a copywriter.
Solopreneurs are a particularly excellent target market for two reasons. First, they're generally well-versed in their area of expertise (health coaching, for example) but not nearly as adept at marketing. That gives you a big opportunity to help them.
Second, they're an excellent group because they tend to be more aware of their lack of expertise and their need for expert help.
They tend to understand outsourcing tasks to people who are better suited to them because that's what people do when they hire them. There are also a lot of resources out there for solopreneurs trying to build their businesses that help them understand the importance of good marketing.
So, how do you write for an entrepreneur differently than for any other business?
Well, the fundamentals are the same: you need to focus on the benefit to the consumer, support that benefit with more details, and provide a clear and compelling call to action.
But the tone of the writing is where the biggest difference tends to lie.
Solopreneurs tend to cultivate a very friendly, personal relationship with their clients and prospective clients. Even businesses that started as solopreneurships but have grown larger may still maintain that tone. Marie Forleo, Derek Halpern of Social Triggers and, oh, Filthy Rich Writer are good examples.
What this also means, too, is that your emails and even your webpages are going to be more story-oriented and less straight-to-the sale.
Now, this will depend on your client's style—an accountant may want to be more straightforward—but you'll find that the "story" style is generally the case.
Solopreneurs tend to do well by creating rapport, and one of the best ways to do this is to tell stories about themselves, their clients, and anything else that conveys their point. Of course, that story will eventually lead to the call to action, but it gets the reader there in a very low-pressure kind of way.
It wouldn't at all be unheard of for an email from a solopreneur to be in a letter format and start with something like, "The craziest thing happened to me yesterday, and I just have to share. Partly, because it's so funny—and partly because it will actually matter a lot to you and your health."
The writing style, too, will generally be much friendlier than you'd write with other types of clients. Again, this will depend on your client, but solopreneur tones of voice tend to sound as if they're writing to a close friend. This helps to establish rapport, as well, but also helps to unconsciously establish trust.
Another big difference you'll find is in subject lines. By and large, you're probably used to writing subject lines that are very focused on the benefit. (And that's great!)
But you know that another tactic is to pique interest and, often, this is the route that solopreneurs will take. Instead of "Today only: Save 50% on my training" they're much more likely to go with something like, "This is SO big, my accountant told me not to send it." That would certainly pique your curiosity, right?
As with all copy, it's a good idea for your client to split test benefit-oriented copy versus interest-piquing copy, but it's likely they'll prefer the more person-to-person, curiosity-laden version.
Obviously, there's a lot more to it than these few tips, but they're a good place to start. (And if you're a member of our Comprehensive Copywriting Academy, be sure to check out our Writing for Solopreneurs deep-dive course.)
Your turn! What differences have you noticed in solopreneur copywriting? Have you seen any subject lines that you really loved? Let us know in the comments below!
Last Updated on December 12, 2022