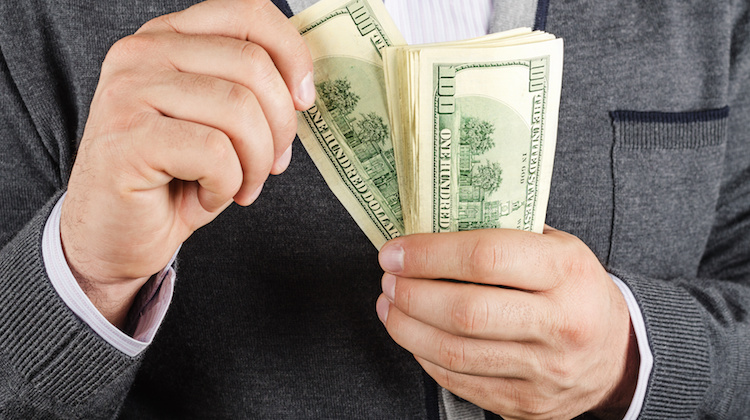 Every freelancer's fear (apart from not finding work) is that their clients won't pay them. In truth, it's exceedingly rare that a client won't pay you. But let's go over what to do just in case payments aren't forthcoming. Read on…
Today's question is from Eli G., who asks, "What do I do if my client doesn't pay me? It's been about a week since I sent my client an invoice and I haven't heard anything."
For the record, it's very, very rare that a client will just never pay you. In the course of my 15-year career, it's never happened.
However, clients are human. And, as such, it does happen from time to time that they put off paying invoices longer than they should. Sometimes they simply forget.
Your first step to getting your invoice paid is to just gently remind them. Send an email that says, "Hi Jim, I just wanted to check in about that invoice I sent you. Please let me know if you have any questions."
For most clients, that will be enough to jog their memories and remind them that they need to pay you.
Again, most clients are good people and will even be embarrassed that they haven't paid you yet, so you want to be polite your first email. There's no need to get tough.
It's reasonable to send this email about a week after you've sent your invoice and haven't heard anything.
Now, let's say that another week goes by and you still haven't heard anything. Or, more likely, they promised to pay but haven't sent a payment yet.
At this point, you can be a bit more direct. Still, though, you don't want to burn bridges. So be straightforward, but polite.
This email could say, "Hi Jim, it's been two weeks since I sent my invoice and I haven't seen payment come through. Could you let me know when I can expect it?"
When they receive this email, the majority of the small percentage of clients who haven't paid you after your first email will feel embarrassed and send out payment right away.
But let's say, just to cover all bases, your client still doesn't pay you.
Again, let me emphasize, this is exceeding rare.
Your next step is to get in contact and let your client know that you won't be able to do any further work for them until your invoice is paid. This is tough, but fair.
You could send this as an email, but if you're feeling brave, it will be even more effective if you pick up the phone and make a call. Stay calm and stay polite, but be direct.
You can't do work if you don't get paid right?
At this point, you may be wondering what you can do to get your money. Do you threaten them with small claims court? Have an attorney send a letter?
Well…you could…but I wouldn't recommend it. Small claims court takes a lot of time and isn't especially effective. And hiring an attorney is expensive. Basically, you'd be spending more time and money; throwing good money after bad.
Look at it this way: It's not worth paying $400 to get paid for a $300 invoice. And it's not worth five hours of your time to get paid for a $300 invoice. That's five hours you could spend working and earning money.
Your best course of action, instead of trying to revenge or force a payment, is just to focus on finding new clients and new work. It will be hard to let it go, but do it anyway.
You won't gain any advantage by trying to exact revenge. But you will by moving on and finding new work. And you never know… one of these days, you might just find that check in your mailbox, after all.
Your turn! Have you ever had a client that took especially long to pay you? How long? And what did you do? Let us know in the comments below!