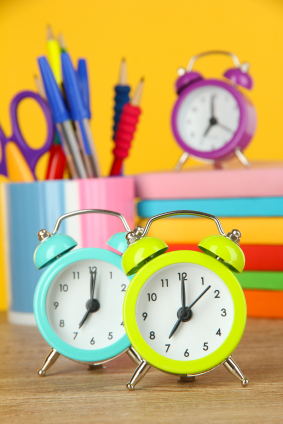 Today's question comes from Blake C., who asks, "I work a full-time job, but I want to start picking up some freelance work on the side. How do I carve out time to do it?"
This is a great question. One of the easiest ways to transition into copywriting is to take freelance projects on the side to build up your portfolio (and, not to mention, to make a little cash!). Like taking up any new activity, though, you've got to find time to make it work.
Freelance work may feel more flexible, but it really is a part-time job—and you have to devote time to it with that thought in mind. You wouldn't take a part-time job and still think you'll have the same amount of time to watch TV, sleep late on the weekends and just generally relax, right?
If you're thinking of taking on freelance copywriting jobs, the first thing you have to do is identify which activities you currently do that you could do less of. Ideally, you should be able to find at least an hour each night during which you could write copy and at least a couple of hours each weekend day.
Also, make sure that you can be flexible. There are going to be some times when you are on a tight deadline or when a client requests more edits than you expected and you'll have to put in more time than you planned. Accommodating these might mean that you have to stay up a few hours later or even skip a night out with friends. It's not fun, but you've got to do what you've got to do to make a deadline—so make sure you're prepared to do it ahead of time, if need be.
And, finally, make sure you can answer emails from clients and even take the occasional phone call during the day-time hours. Many clients don't mind if you do work for them in the evening, but they'll probably be put off if they can't reach youat all during the day.
To avoid making it an issue with your full-time job, though, I recommend only taking/making phone calls during lunch and doing so in a private, quiet area away from your coworkers. You and I both know you'll still be devoted to working hard at your full-time job, but you don't want to give anyone opportunity to question that.
Make sure you can check these three points off your list and you'll be able to fit in freelance work just fine. I'm going to offer one bonus suggestion, but, if you're anything like me, you'll disregard it. Only take as much freelance work as you can reasonably handle. Why do I say you'll disregard it? Because you'll probably get calls from clients asking you to do work, your schedule will be a bit tight, but you won't want to say "no."

You'll like the work and you'll like the money, you'll say "yes" and you'll end up pulling late hours just to meet your deadline. That's okay: it's part of being a freelancer. You'll probably make yourself crazy sometimes with work but, as long as you always hit your deadlines and as long as you don't always overload yourself with work, you'll find taking freelance copywriting jobs to be rewarding and fun.
Your turn! How do you make time for taking freelance work? Let us know in the comments below!