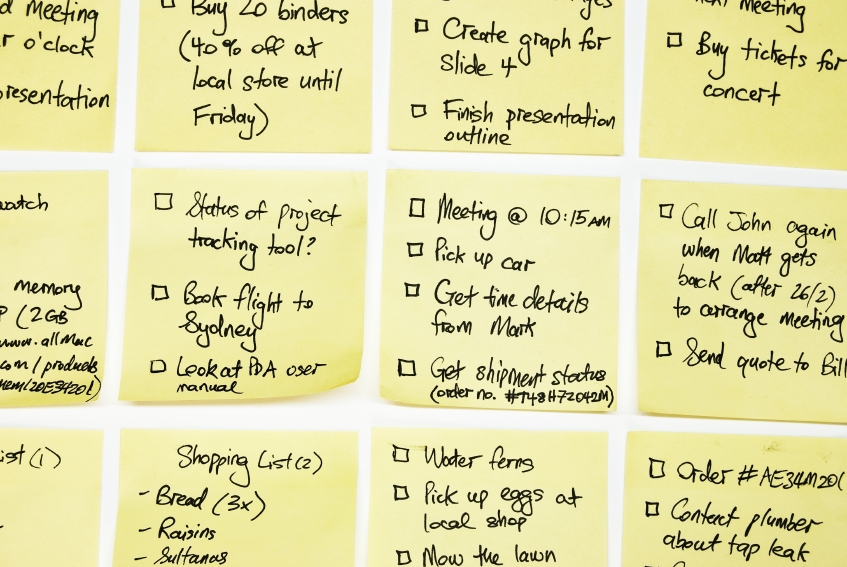 If you love making lists (perhaps you add already-done tasks just to cross them off? I'm in your head!), then today's post is for you. Pen and paper to do lists are certainly appealing, but what about electronic lists, color coding and sizing by priority? Read on for the top new productivity tools…
Today's question comes from Corbin T. who asks, "I've picked up a couple of clients and my schedule is getting a little hectic. Are there any productivity tools you can recommend?"
Look, if there's one thing I like better than being productive, it's using productivity programs. But not every program is going to fit with every person. So, in the spirit of experimentation, here's a list of some of the most interesting and useful new task management apps/programs.
Wunderlist This program is your to do list on steriods. With options for sub-tasks, due dates, alarms, syncing and print capabilities, Wunderlist provides you with the ability to truly manage every aspect of your To Do list right from the list itself.
Carrot This app makes accomplishing items on your to do list even more exciting than the thrill of crossing items off: It makes it into a game. Complete tasks to earn points (though how many you earn depends on the app's "mood") and get rewards like additional functionality. On the downside, Carrot is only available for iPhone right now.

Trello If you're overwhelmed with multiple groups of multiple task (different projects for various clients, for example), Trello may prove to be a big help. Allowing you to maintain multiple lists on one page, you can easily add, modify and add information to tasks. Might it be overwhelming to see everything you have to do on one page? Sure, but knowledge is half the battle. (Yes. That was a G.I. Joe reference. I told you I used to write copy for Hasbro, didn't I?)
Ayoa Ayoa (formerly Droptask) creates a graphic representation of your tasks and projects with circles of different colors and sizes. You can mark the task's priority, note its due date and adjust the size of the circle based on the effort it will take to complete it. You can also group your tasks into larger circles to keep track of bigger projects. Other screens let you see a list view, but the "group view" (circles screen) is just so pretty. And you thought crossing an item off a list was fun? Wait until you make a task circle disappear. You'll be hooked.
Your turn! What other productivity/To Do list programs have you found? Let us know in the comments below!