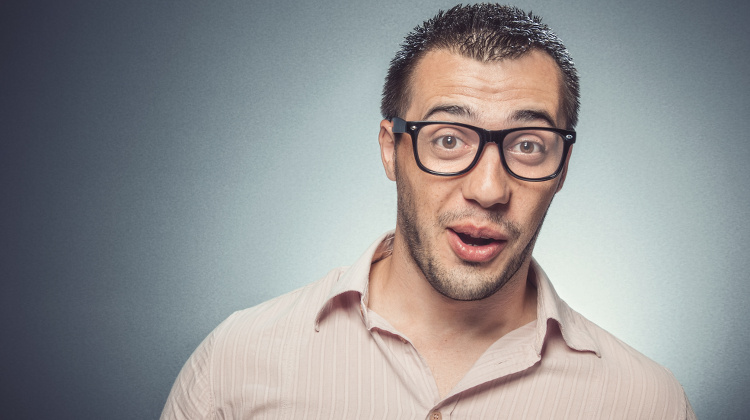 Many people think interview prep just involves coming up with a good answer for "what's your biggest flaw?" and reading through their prospective employer's website. But there's another step you can take that will ensure you stand out from the competition and "wow" your interviewer. Want to hear it? Read on…
Today's question comes from Wen Y., who asks, "I have an interview coming up with a company I'm very excited about. Do you have any tips for ways I can impress them?"
Your standard interview prep should involve familiarizing yourself with their company philosophy, reorganizing your print portfolio to features samples most similar to what they do, and preparing questions about how copywriters and designers work together in the company.
But when you really want to impress a company, there's something extra you can do that shows you're both willing to go above and beyond and that you could come on board and hit the ground running.
The vast, vast majority of agency websites will have a section on the site that highlights their own portfolio of work—the pieces and campaigns they've put together for their clients.  (In-house agencies are even easier since finding samples of their work often involves just finding advertising and marketing materials for the company.) Your key to wowing your interviewers starts here.
What's the best way to help your interviewer understand that you'll be great at doing work for them? By doing a little of that work before they actually pay you to do it. If you really want to wow your interviewer, create a couple of sample pieces that would fit in with the campaigns you see on their site.
Ideally, you'd work with a designer to create these samples just the way you would with other spec ads, but in this scenario—and only in this scenario—you could get away with just a copy doc that explains what the imagery would be.
I say that it's acceptable to present just a copy doc because I'm assuming that you won't have enough time to work with a designer. If this isn't the case, though, definitely do everything you can to find a designer to mock up your concept. It will be much more impressive.
Why will these samples wow them? Well, first, they show that you're willing to put in extra effort and that always looks good.
But they're also definitive proof that you know how to write copy, that you know how to write copy for a brand voice and campaign that are already established, and that you'd be able to hit the ground running as soon as they hire you.
And I can tell you for a fact that this works. Years ago, when I was just starting out and applying for a contract role writing product descriptions for TJX (the parent company of TJ Maxx, Homegoods, and Marshalls), I didn't have any samples that were applicable for that work. So what did I do? I put together product descriptions based on photos of clothing I saw on their site. The people I interviewed with specifically called this out and I can guarantee that these samples were a big part of why I got that contract work (which eventually became a full-time job as the sole copywriter for Marshalls).
Is it worth your time to put in a little bit of extra effort and create these samples? You'd better believe it.
Your turn! How could you put this technique into action? Let us know in the comments below!