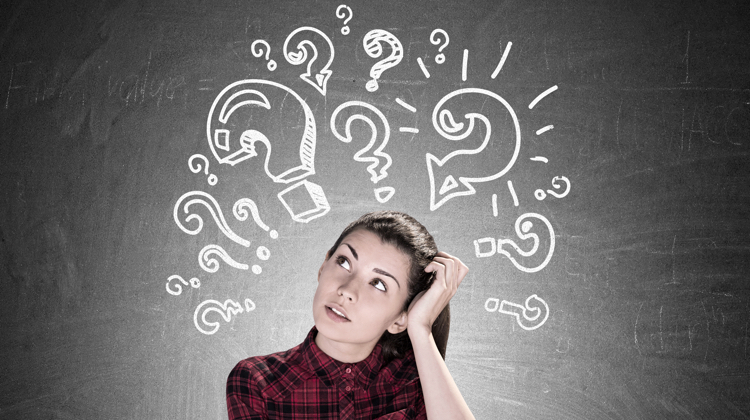 No job interview is easy, but some copywriting interview questions offer additional challenges. Here's the good news: with a little preparation before your copywriting interview, you will ace each one of them like a pro.
Before we get any further, we should note that obviously, interviews are bound to vary from company to company and interviewer to interviewer. But there are some questions and topics you should be prepared to discuss.
And note that I say "prepared," because these are questions you'll want to think about beforehand.
Also, the answers to these questions are important insights into your understanding of copywriting, your working style, and your skills. Even if you don't get asked these exact questions, you should find a way to work the answers into your conversation.
Here are a few of the toughest questions interviewers will ask.
Question 1: What's your writing like? How would you describe it?
This one is especially tough because it's a trick question. As a copywriter, it's never your voice that matters; it's your client's voice that does.
If you get asked a question like this, you need to explain that you write in the company's brand voice. The brand may already have a set voice. Great! You'll do the research to master that voice. If the company doesn't yet have a brand voice, you'll help them establish one that makes sense for the brand and will resonate with the target audience(s).
Before your interview, spend some time looking at the brand's materials (website, social media, anything you can find!). You will be able to explain what you've noticed about the brand's voice and any opportunities you see moving forward.
Question 2: Which piece in your portfolio is your favorite?
If this question comes up (and it very often does), it's tempting to simply pick your favorite. After all, that's what they asked for, right?
But just showing them your favorite piece, especially if it's a piece in a style or medium that's irrelevant to their company doesn't benefit you in any way. Instead of just pulling out your favorite piece, say something along the lines of, "I'd like to show you my favorite overall piece, and my favorite piece that's most relevant to this position."
Be prepared, too, to explain what makes each piece a favorite—and don't give a throwaway answer. "It was fun to write it!" doesn't benefit you either. Tell them about something you learned while writing it, a challenge you overcame to put that copy together, or why it was so effective for the client.
(Don't have a portfolio? Here's why you must have an online copywriting portfolio!)
Question 3: Do you have a favorite copywriter? Who is it?
Quick: Name a copywriter. (Besides you or me.) It's probably pretty likely that you can't. I'd have a hard time, too! And that's the way it should be—the copywriter shouldn't be the rock star; the copy should be.
To answer this question, you can simply say, "I don't have a favorite copywriter, but I have a favorite piece of copy right now." Then, share what your favorite ad/marketing piece is and why.
It may be an older piece of copy or it could be something you saw on a billboard last week. The key is to explain why you think it's so effective. Is it speaking to the target audience? Does it work well for the medium? Did it have a clear call to action? It may have a few factors that make it so effective.
Question 4: Have you looked at our website? What piece of ours do you like best?
Okay, so the answer to the first part of this question had better be a resounding "yes." Don't even dream of going to an interview until you've totally immersed yourself in their website, their social channels, and their general public presence.
As for the second part, you need to come to the interview prepared to discuss the work in the company's portfolio just as much as yours. (If it's an ad agency, you can usually find this in an "Our Work" section.) Evaluate everything carefully and decide which pieces you think would have been most effective and would resonate most with the intended target audience.
Being able to thoughtfully and insightfully discuss their work as well as yours offers a keen view into how you think about copy, as well as how you write it. It's good for them to know—so it's good for you to share.
Watch for More Copywriting Interview Tips
If you have an interview coming up, watch this video for even more tips on how to ensure you put your best foot forward. You'll also want to check out part one and three in this series to know what to do before you head to your interview and what to do after your interview is over.
Your turn! Are there any especially tough copywriting interview questions you've had to answer? What were they? Let us know in the comments below!
Last Updated on September 8, 2022