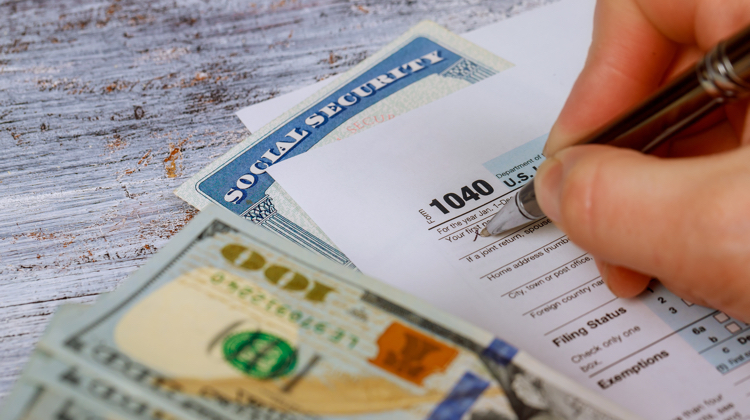 Taxes aren't anyone's favorite task—and I think I could probably include accountants in that group! But as a copywriting professional who likely takes on some amount of freelance work, it's important that you take your taxes seriously. Today, we're going to talk about what kinds of deductions your copywriting career can net you.
Today's question comes from Aandre H., who asks, "I'm starting to pull together my tax stuff for last year and I was wondering: Are there any special deductions for copywriters?"
Before I answer this question, let me be clear: I am not a tax preparation or accounting professional. Before you utilize any of the following deductions, please contact a licensed tax preparation professional.
Okay, now that that's out of the way, the answer is, unequivocally, yes! Once you've figured out how much you've earned for the year, it's time to think about how to offset some of the taxes you'll pay on that.
Here are a few tax deductions for copywriters you should look into:
Home Office. If you've done any freelance work at home and you have a dedicated area for it (a desk area or even a full office), you can likely deduct that. Generally, this is figured out by calculating the square footage of your office and comparing it to the overall square footage of your home, and then calculating how much rent or mortgage you're paying for just that office square footage.
Office Supplies. You need paper and pens and paper clips and staples and all of that to run your business. Well, good news: All of that is deductible!
Home Office Furniture. This is a one-time deduction of course, but when you buy a desk or chair or filing cabinet for your home office, you can deduct those, too.
Computers and Big-Ticket Equipment. For expensive items like these, you can choose to deduct them all at once or deduct the depreciation over a series of years.
The Cost of Your Portfolio Site. The hosting costs, domain name costs, and any other costs associated with the maintenance of your online portfolio site (including the cost of hiring someone to build it, should you choose to do so) are deductible.
Software Programs. Any other software programs you use to run or build your business (Dropbox, Quicken Accounting, Samcart for checkout pages, Interact for quizzes, etc.) are deductible.
Advertising. Did you dip your toe in Facebook or Google ads for your business this year? Or did you even take out an ad in the local town circular? The cost of advertising your business is deductible.
Professional Development. Did you take any courses to improve your business or copywriting skills? (Ahem, ahem.) You can deduct the cost of professional development training.
Subscriptions. If you subscribe to Ad Age, Writers Digest, Entrepreneur or other such periodicals to keep your writing and business skills sharp, you can deduct these subscriptions.
Legal and Professional Services. If you hired a lawyer to help you incorporate (generally not necessary for a copywriter, but still), an accountant to do your taxes, or another similar professional to help you with your business, you can deduct those costs.
Business Travel. If you've had to hop in your car to drive to meetings with clients, you can deduct the cost of that travel. Sure, you can figure out what you paid for gas for just those trips, but most people tend to just use standard mileage: You track the miles you drive for business and then multiply them by a certain amount to see how much you can deduct. Standard mileage is 54.5 cents for every business mile driven. That may not seem like a lot, but if you're driving a lot to get to client meetings (or driving daily to get to your contract gig), it can really add up.
Your turn! Have you been tracking your deductions this year? Is there anything you're surprised you can deduct? Let us know in the comments below!