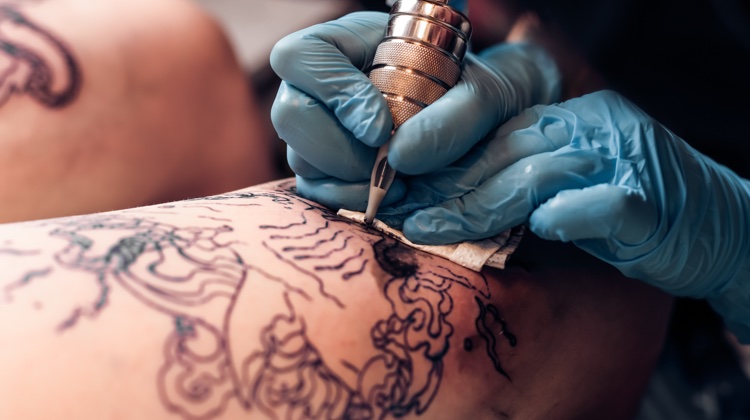 Downsizing, outsourcing, offshoring: There are certainly a lot of words for economic panic, aren't there? Add to that the biweekly sensationalist articles about "this industry is dead" or "that industry is dead" and it's enough to make anyone want to give up. Ready for some good news? Copywriting—whether, full-time, part-time or freelance—isn't going anywhere. In fact, as an industry, it's only going to get more important. And that's awfully good for people like you and me who are in it. Read on to find out why…
Every day, every minute, new products and new websites are being born. Never before have so many people been trying to sell things to so many more people. And there are lots of amazing things worth buying. But (and this is a very significant "but") if people can't convey a reason why people should purchase their product, no one will.
Pictures are great, but a company can't put up a picture of a wifi router and expect that people will buy it. They have to explain the benefit of making the purchase; they have to say "Get online from literally anywhere in the world for less than the cost of a cup of coffee!" Companies have to explain the benefits of buying their products; websites have to explain the benefits of visiting the; apps have to explain the benefits of downloading them; conferences have to explain the benefits of attending…and so on and so forth.
Copywriting is about connecting the right product with the right audience and one of the most critical ways we do this is by explaining the benefits to the consumer. With so many companies and products fighting for a consumer's attention, each company and product needs a message that gets right at the heart of what each consumer needs and wants—sometimes whether they know it or not.
To reach these needs and desires, copywriters also require a bevvy of other skills at their disposal: the ability to write a strong and compelling call to action, an understanding for how their audience affects the message, an understanding for how the medium affects the message, an ability to balance brand voice and tone with what the audience needs to hear, an ability to partner with design to make a piece cohesive and coherent…and these are just the tip of the iceberg.

To sell a product, companies need great copy. To craft great copy, companies need great copywriters with the experience, tools and creativity to craft effective, on-brand messages that keep to a strategy while resonating with consumers and making a splash in the marketplace. Is that easy to do? Of course not! But that's why it's a well-paid career, not a hobby.
You can no more jump into copywriting without any training and expect to be good at it than you can jump into any other career; be it brain surgery, long-shore oil drilling or marble sculpture. It's a job that requires training and practice to achieve excellence. And that's part of why it's here to stay.
People need great copywriters. Sure, some companies will try to get by writing their own copy, but their products or their websites will flounder until they hire a professional. (And, the most successful and serious companies understand that.) Writing great copy is a skill that requires training and can't be outsourced to an intern or turned into a computer program. And the more products and websites that launch every day, the more great copywriters are needed.
Creativity, excellence and a mastery of the nuances of your language and your brand's voice can't be downsized, outsourced or offshored. Sure, company needs may fluctuate and an agency that was hiring six months ago might be firing now…But it will be hiring again in another six months.
Copywriting—and a place for great copywriters within the global marketplace—isn't going anywhere. But it's up to each one of us to continue our training and make ourselves the best copywriters we can be and fully equal to the challenge.
Your turn! Have you seen the role of copywriters and copywriting changing or evolving? Where is there still room to grow? Let us know in the comments below!
Last Updated on March 18, 2019 by Nicki Krawczyk