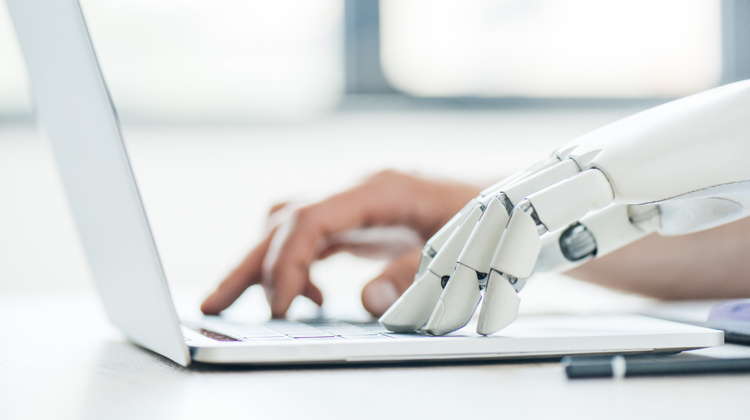 I recently got this question from a subscriber and it's been something I've been meaning to address since I saw this headline in a business email: "JPMorgan Chase Partners with an Ad-Writing Machine…Literally."
The crux of the story is that they've signed a five-year deal with a start-up called Persado that uses AI to write creative ad copy.
SCREEEEEEECH. I sense copywriters everywhere stopping in their tracks and clutching at their hearts.
And here's an example of human versus robot writing:
Human version: "Access cash from the equity in your home"
AI version: "It's true—You can unlock cash from the equity in your home"
And, yeah, the AI version doesn't sound stilted or odd the way that previous AI copywriting programs generally have.
But…it's not like a human being couldn't have written that line.
Fundamentally, any company that wants to use AI to write their copy has the same problem that people have whenever they try to replace a creative human with a machine. First of all, in order to program the software to write copy, they need tons and tons of creative humans to input possible options. Artificial intelligence doesn't just happen – it has to be taught, and that takes a lot of time and effort and expense to even get to the place where software sounds remotely like a human.
Even when it gets good, though, AI can't be creative – it can't come up with possibilities that make sense that no one's ever heard before. It just can't. By its very nature, it's going to be derivative.
And it can't come up with ideas on the fly when someone needs a quick change – it needs to be programmed to fulfill any job. For the vast majority of companies, in almost every scenario, it's just going to be faster, easier, and more effective to hire a skilled human to do it.
And, of course, too, don't forget that there are millions of companies in this world of all shapes and sizes, and the vast majority of them don't have the funds or the need to purchase an AI copywriting program – especially one that can't fulfill all of the functions that a human copywriter could.
I'm sure that companies will still try to come up with programs that replace copywriters, just as they keep trying to come up with programs that replace all other kinds of human functions because that's what tech companies like to do.
But these programs simply won't have the flexibility, the scope, or the creativity to replace copywriters completely. I'm sure some companies will test them out and some will try to use them, but the vast, vast, vast majority of companies will still get more benefits out of using human copywriters—and that will still likely include the companies who are using the software, too.