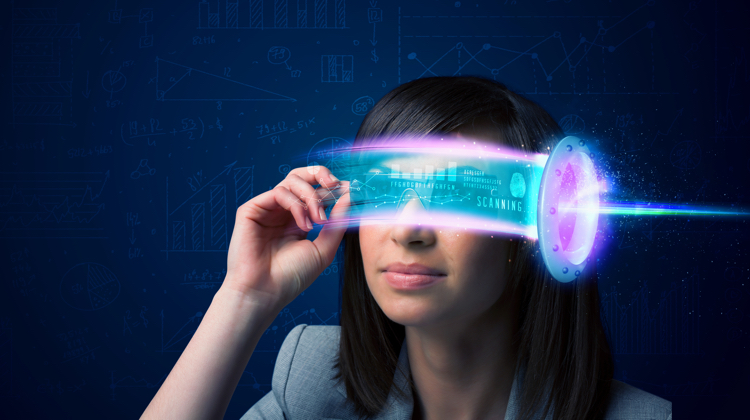 Good news first: the future of copywriting is safe. Copywriting—whether, full-time, part-time or freelance—isn't going anywhere.
The bad news is there are plenty of sensationalist stories that will make you think otherwise. Downsizing, outsourcing, offshoring, automation: there are certainly a lot of words for economic panic, aren't there? Add to that the biweekly articles about "this industry is dead" or "that industry is dead" and it's enough to make anyone want to give up.
But, as an industry, copywriting is only going to get more important. And that's awfully good for people like you and me who are in it.
Why Copywriters Have a (Very) Bright Future
Every day, every minute, new products and new websites are being born. Never before have so many people been trying to sell things to so many more people. And there are lots of amazing things worth buying. But (and this is a very significant "but") if businesses can't convey why people should purchase their product, no one will.
Pictures are great, but a company can't put up a picture of a Wi-Fi router and expect that people will buy it. They have to explain the benefit of making the purchase. They have to say, "Get online from literally anywhere in the world for less than the cost of a cup of coffee!"
Companies have to explain the benefits of buying their products. Websites have to explain the benefits of visiting the site. Apps have to explain the benefits of downloading the app. Conferences have to explain the benefits of attending. And so on and so forth.
All of that copy requires professionally trained copywriters.
Sure, some companies will try to get by writing their own copy. But their products or their websites will flounder until they hire a professional. (And, the most successful and serious companies understand that.)
Writing great copy is a skill that requires training and can't be outsourced to an intern or turned into a computer program. And the more products and websites that launch every day, the more great copywriters are needed.
Around the world, more than 543,000 new businesses are started each month. And of the millions and millions of businesses in the world, you only need about three or four clients each month to make a great full-time income (sometimes a single client if it's a big project!).
As it becomes easier to start businesses, more and more businesses open. While some inevitably do not survive, many do.
There has literally never been more opportunity for copywriters than now.
Aren't There Enough Copywriters Already?
Since you're interested in copywriting (at least enough to read this article!), it's likely that the Internet algorithms have figured that out. Which means they're likely serving you more ads about copywriting. Which means it's easy to think that there are plenty of people that have the copywriting career covered.
But seeing a ton of ads is anecdotal not fact (our brains are real good at tricking us).
Want to hear more about why the world needs more copywriters? Listen to this Build Your Copywriting Business podcast episode >>
Won't Copywriting Be Automated in the Future?
If you've seen ads for any of the automated copywriting software (and, if you're interested in copywriting, you likely have!), you may think there's 0 future in copywriting. But that couldn't be further from the truth.
While these programs may be able to string together pretty basic sentences, they have no capability to connect with the target audience on an emotional level.
Copywriting is about connecting the right product with the right audience. One of the most critical ways we do this is by explaining the benefits to the consumer. With so many companies and products fighting for a consumer's attention, each company and product needs a message that gets right at the heart of what each consumer needs and wants.
To reach these needs and desires, copywriters also require a bevvy of skills that go beyond writing:
The ability to write a strong and compelling call to action
An understanding for how their audience affects the message
An understanding for how the medium affects the message
An ability to balance brand voice and tone with what the audience needs to hear
An ability to partner with design to make a piece cohesive and coherent
And these are just the tip of the iceberg.
Read more about why AI is not something copywriters need to worry about now or in the future >>

What is the Future of Copywriting in 10 Years?
No one can predict the future, but there are a few key signs to look at when considering the future of copywriters.
1. To sell a product, companies will always need great copy. And great copy will continue to be written by professionals.
And to craft great copy, companies need great copywriters with the experience, tools, and creativity to craft effective, on-brand messages that keep to a strategy while resonating with consumers and making a splash in the marketplace. Is that easy to do? Of course not! But that's why it's a well-paid career, not a hobby.
You can no more jump into copywriting without any training and expect to be good at it than you can jump into any other career; be it brain surgery, long-shore oil drilling or marble sculpture. It's a job that requires training and practice to achieve excellence. And that's part of why it's here to stay.
2. Creativity, excellence, and mastery of language nuances and brand voice can't be downsized, outsourced, or offshored (whether to a human or robots).
The ability to connect on an emotional level with the target audience is something that robots simply do not have the ability to do. Stringing together a coherent sentence is maybe 20% of a copywriter's job. So much more of it requires strategic thinking in a way that AI simply can't compare.
And outsourcing copywriting work to a non-native speaker simply doesn't work, whether you're advertising in English, Korean, Swedish, Hebrew, or any other language. Copywriting requires a deep understanding of the nuances of whatever language you're writing in (it's why we recommend to Comprehensive Copywriting Academy students that they always begin copywriting in their native language).
3. Copywriters will continue making a great income working whenever, from wherever.
Copywriting was one of the original work-from-home jobs. But the Covid-19 pandemic only accelerated the trend as even more companies realized remote workers are just as productive (if not more so) than their in-office colleagues.
And it is very possible for copywriters to make six figures. The value is only going to increase as more businesses have access to more data that proves how much professional copywriters directly contribute to their bottom lines.
4. You'll have more ways to reach people with your copy.
Think about it: the Internet only began to enter everyday use in the mid-90s. Copywriting was around long before that. And it will be around long after the next big advancement. For better or for worse, there will be more and more ways for advertising to reach people. Think: ads on TV as your car drives you to work.
But more ads isn't necessarily a bad thing, because…
5. You'll be better able to tailor the right copy to the right people.
Big Data is just the beginning. Companies are collecting data on what people do and what they're interested in and what they want, and that's going to allow you to write copy that is more targeted and more helpful than ever.
Now, we often have to blast our message to a wide audience, hoping to hit our exact target audience as part of it. Eventually, we'll be able to hit our target audience with much more precision. That family that just had a premie baby and now needs a special car seat but doesn't know where to look? You'll be able to help them by targeting your message to them—and technology will be better able to reach them.
Copywriting—and a place for great copywriters within the global marketplace—isn't going anywhere. But it's up to each one of us to continue our training and make ourselves the best copywriters we can be and fully equal to the challenge.
It's a bold, exciting future! As with any developments, there can be downsides, but it's part of our jobs to make sure we use our copywriting powers for good. Here's to change!
Your turn! Have you seen the role of copywriters and copywriting changing or evolving? Where is there still room to grow? Let us know in the comments below!
Your turn! What do you think will be some developments in copywriting over the next 10 or 20 years? Let us know in the comments below!
Last Updated on August 18, 2022