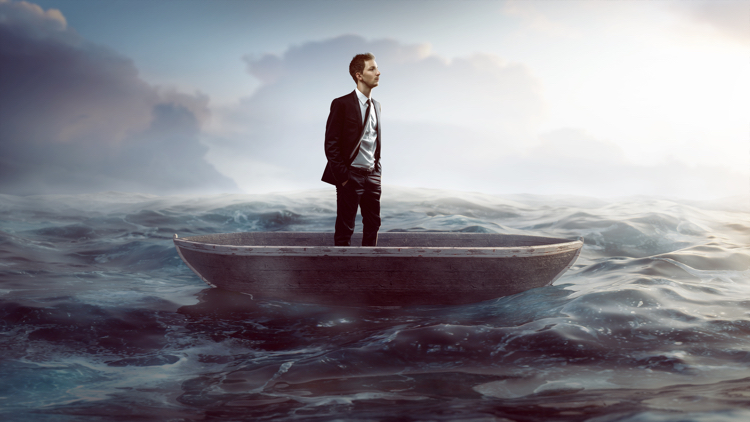 A few nights ago, someone left a comment on one of our Facebook ads essentially saying, "Your training is all well and good, but when the market is flooded with copywriters no one will be able to find work and everyone will have to work for peanuts."
Well, that's a pretty dire prediction. But as you've likely heard me say before: The people who know the least about a topic are usually the loudest in giving their opinions.
At the same time, maybe you've wondered this, too. Maybe you've seen the testimonials on our site and thought:
"If all of those people are already successful, is there even any room for me?"
In a word, yes.
In three words, very much yes.
First, I think it's interesting that no one's ever concerned about the markets being "flooded" with doctors or accountants or mechanics or any of those and institutions of higher learning are churning people in those professions out in the thousands upon thousands upon thousands every single year.
But I get it, someone sees my Facebook ad a couple of times and assumes that we're doing the same. Let me assure you: Our numbers are nowhere near that high. 🙂
And, considering there are really only a handful of consistently running copywriting courses that actually teach marketable copywriting skills, there's not going to be any market-flooding any time soon.
But let's look at it from the other side—the opportunity side.
You've probably heard me say before that there is so much more need for good, skilled copywriters than there are good, skilled copywriters to fill it.
That's very true. And no matter how long I have this company and no matter how many copywriters I train, that will remain true.
Why? Because there are SO MANY companies and organizations out there.
The simple fact of the matter is that every single company and organization uses copy. Copy conveys their messages and allows a company or organization to meet its goals. Copy is essential to ALL companies and organizations.
Now, will every single one of them hire a copywriter? Of course not. But you don't need them to.
The most recent statistic I could find (2019) conveys that there are more than 32.5 million businesses in the US. Along with that, there are more than 1.5 million nonprofits in the US.
(Global students and readers, I just used US numbers because they were easiest to find instead of tracking down and adding up the numbers for all English-speaking countries and companies.)
That means that there are more than 34,000,000 businesses and organizations operating within JUST the US that have a need for copywriting.
And don't forget, you can write for businesses and organizations in any English-speaking country AND any company that is marketing to English-speakers, wherever that company is located.
For example, for several years I worked with a Brazilian company that made videos for other Brazilian companies that wanted to reach English-speaking audiences.
And, don't forget that 543,000 new businesses are started EACH MONTH.
Now, again, not every single one of these will hire copywriters. (Even though they should.)
But if only ONE PERCENT of the 34 million companies hired copywriters?
(The real percentage would much, much, much higher but I'm making a point here.)
That would be 340,000 companies or organizations IN THE US ALONE looking for a copywriter and, in many cases, multiple copywriters.
And considering the average copywriter needs, oh, 5 or 6 clients (on average) a month to make an excellent full-time living (and retainer clients, who keep working with you over and over, decrease the number of new clients you need)…
There is SO MUCH more need for good copywriters than there are good copywriters to fill it.
Not only will we not "flood the market" with copywriters, but there remains (and will remain) an actual drought of copywriters.
Don't let fear-mongering or misinformation from misinformed people scare you off. If you love writing, if you have a natural talent for it and if you're open to learning and willing to follow the steps that you're given…
Copywriting is, and will remain, a HUGE career opportunity.
Your turn! Has this information changed how you feel about copywriting? If so, how? Let me know in the comments below!
*543,000 new businesses each month
*34.5+ million businesses in the US
*1.5+ million nonprofits in the US
Last Updated on September 17, 2021 by Kate Sitarz