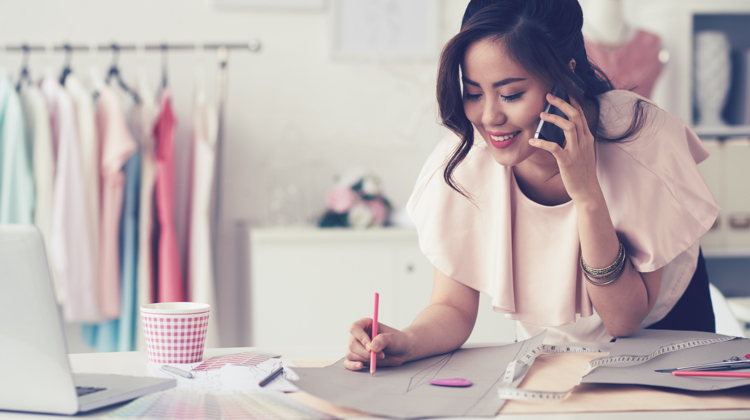 Solopreneur clients—one-person businesses—can be great copywriting clients. But where do you find solopreneurs? Read on…
Today's question is from Jakob F., who asks, "I read your article about solopreneurs and think they might be a great target for my growing copywriting business. Where do I find them to pitch myself?"
As you know, I always recommend that brand new copywriters start with brick-and-mortar, local small business clients. You have a lot to offer them, even when you've just started learning.
A great next step from there is to graduate to solopreneur clients. Solopreneurs are one-person businesses that run the gamut from health and business coaches to graphic designers, developers, therapists, and accountants.
They're experts in their particular fields, but generally not marketing experts. And, because they value people hiring them for their expertise, they understand the importance of hiring you for your copywriting expertise.
Many solopreneurs operate their businesses entirely online, and that can make them a lot easier to find and to research (always essential for landing new business). Or, if they're not entirely online, they tend to have a robust online presence.
The first step for finding solopreneur clients is to find where they congregate online. One of the best things about solopreneurs is that they recognize they have a lot to learn and aren't hesitant to go out and find coaches and resources.
Look around for the kinds of people that teach solopreneurs how to be successful. People like Marie Forleo, Derek Halpern, Eben Pagan, and Ryan Levesque are incredibly savvy businesspeople who teach solopreneurs how to build successful businesses. They're no longer solopreneurs themselves, but they amass huge followings of them.
So, look to these gurus (and others—there are a bunch) and see who's following them on social media. Who's liking commenting on their posts? Who's in their groups? Just a few clicks can get you a lot of information about people, including who they are and what businesses they run.
Similarly, look to companies that provide services to solopreneurs. One-person companies need email, landing page, and payment processing services just like anyone else. Companies like Leadpages, Clickfunnels, Samcart, Drip, Aweber, Appsumo, and others provide these services to many solopreneurs.
Just as with the business coaches mentioned above, look to see who's following these companies on social media, and use that information to amass prospect lists.
As you put together these lists, you'll start to see some job titles or types of businesses come up again and again. Use these titles or jobs (think: "health coach" or the like) to search on Facebook and Google and add who you find to your list.
Once you've found prospects, sign up for their email lists and do thorough analyses of their current marketing to find where you can help them. Are their websites lackluster? Do they need better email programs? Take careful notes so that you can (politely!) suggest where your services can benefit them in your pitch letters.
There are tons of solopreneurs out there and more joining the fray every day. Get creative and start researching, and you'll find scores of potential clients in no time.
Your turn! Have you worked with solopreneur clients? What have your experiences been like? Let us know in the comments below!
Last Updated on September 30, 2022