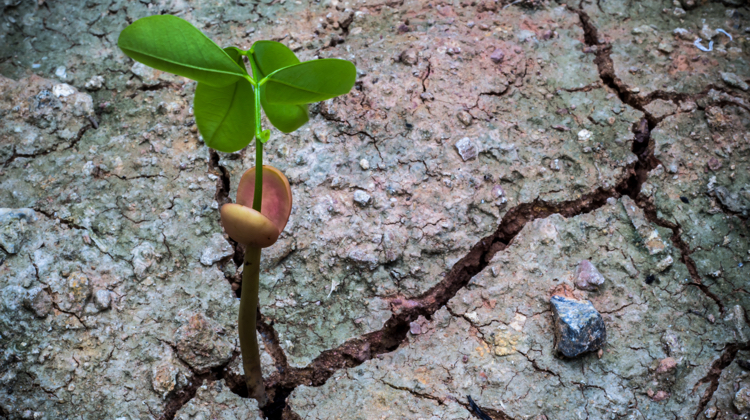 When new copywriters are getting started, they often write to me looking for a magic bullet for success. And I usually say that there isn't one. Except…there kind of is.
Building any kind of business is challenging, plain and simple. It's less challenging when you have a step-by-step plan, but doing anything new is daunting. Human beings are just not generally wired to embrace change or putting ourselves outside of our comfort zones very far.
And part of what is especially challenging is the fact that you are absolutely, positively, going to experience rejection.
Not everyone you reach out to is going to want to work with you. Not everyone you interview with will hire you. Not everyone you write for is going to instantly love your work.
This is where that "magic bullet" I was talking about comes in. You can exponentially increase the chances of success in your business if you work on building resilience.
Resilience Isn't About Being "Tough"
A lot of people use "toughness" as synonym for resilience. But that's oversimplifying what it means. And it's not about a thick skin, either.
What it is about is getting knocked around a little bit, but not letting anything knock you down. Or at least, not keep you down.
Resilience Is About Finding Opportunities in Setbacks
Resilience is about recognizing that not everything is going to go your way—but, much more importantly, it's also about the willingness to look for opportunities in lessons and in setbacks.
For example, if you don't get offered the job you interviewed for, you can be disappointed. But if you let it keep you from trying for other jobs, you have a big problem.
Instead, if you have resilience, you can use this as an opportunity to learn and improve. You can email the recruiter or the hiring manager, thank them for the opportunity, and ask them what you could have done better.
Resilience is understanding that you're going to face a lot of rejection no matter what you do in life. But it's also about using those "no"s and "not now"s to pick yourself up, stick with it, and make yourself and even better copywriter, and an even better person.
Interested in other traits shared by successful copywriters? Watch this:
Your turn! How has resilience helped you? Or, how have you been working on building it? Let us know in the comments below!
Last Updated on May 2, 2022 by Kate Sitarz