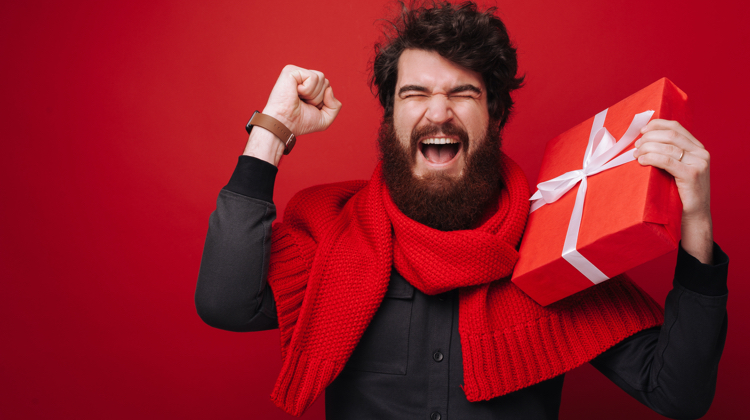 While work is certainly how we move our businesses forward, sometimes we also all need a break. Some time off. Maybe even some treats.
So, in that spirit, today we present our 2020 Holiday Gift Guide. Are they things you absolutely need? Of course not! These are things you might helpful, things you might find a little indulgent, and things you might even find fun.
You've worked hard this year: You deserve it. 🙂
A Yeti coffee tumbler. We're recent converts to Yetis over at FRW HQ, being used to pausing work to reheat coffee umpteen times throughout the day. No more! Sure, this is a little more expensive than the free mug you got for your PBS donation but, believe us, SO worth it.
Sony Noise Canceling Headphones. Perhaps this year more than any other, there's been a bit more noise at home. More people at home at all hours, more animals walking across keyboards, more pre-schoolers walking into the room buck naked during client Zoom calls. (Yup, really happened to someone we know.) And while headphones can't help you with all of these issues, they sure can make the sound go away for a little while…
An iRobot Roomba. You're landing more clients and making more money and sloooowly starting to come around to the idea that it makes a whole lot more financial sense for you to hire someone to clean your house than for you to do it yourself. Buuuut, you're just not ready to pull the trigger yet. Take a half-step on the way to outsourcing your home cleaning needs and bring in a robot. We're not saying we've done it, but apparently adding a set of googly eyes makes this little guy a pleasant work-at-home companion.
Virtually Un-Killable Office Plants. In the same vein as the Roomba, succulents make for pleasant work-from-home companions who cheer up the space a little bit—and also don't ask for much from you. Forget to water them one week? No problem. Forget for two weeks? No big deal! Forget for a few months? Okay, now you're probably pushing it but, trust us, these little guys are very forgiving on the upkeep front.
A Classy Backdrop. Sure, you might actually be taking your client calls in the basement or your daughter's Frozen-themed bedroom, but your client doesn't need to know that. Skip the cheesy digital backdrops for a quick to set up (and take down) vinyl backdrop. "Oh, me? I'm just taking calls from my tastefully appointed library. Please excuse any interruptions if the butler pops in while we're on the call."
"Write Drunk, Edit Sober" Wall Art. It's not really a philosophy we'd advocate for copywriting, but what a way to keep your clients guessing. Pay homage to every writer's favorite Hemingway quote with a print that both enhances your workspace and reminds you that it's daiquiri time somewhere.
Rocketbook Smart Reusable Notebook. Love taking notes in pen but hate having to transcribe them into your laptop later? (Or, more likely for us, just losing them entirely?) Take notes in this smart notebook and it'll upload your notes to Dropbox, Evernote, Slack, or several other cloud services. Don't let another of your brilliant missives—or really important grocery lists—languish in a long-forgotten notebook.
Reusable Letter Board. Keep your theme of the day in easy view ("I do hard things!", perhaps), keep your biggest project of the day top of mind, or keep your goals right in front of your eyeballs. No matter how you use it, this board is a great-looking way to remind yourself of your day's most important messages.
A Word Puzzle Game. Copywriting is already a lot like a word puzzle game in many ways, but how about letting the rest of the family in on the fun? This relatively new game has been compared to the perennially popular Bananagrams, so how can word nerds like us resist?
Everything is Figureoutable 2021 Calendar. We loved the book and we're also very tempted by the monthly/weekly planner but we figured that a daily calendar is a great place to start. After all, an inspiring/useful quote a day is invaluable, plus there's no greater reminder of how far you've come (and how little time there is to waste) than ripping off a page each and every day.
A Vision Board Clip Art Book. Now, we're not going to get all woo-woo on you, but we will say that a great way to stay focused on doing what you need to do now is to know where all of this work is taking you. Instead of flipping through dozens of magazines to find just the right images, start with a book that's curated a bunch of inspiring images for that very purpose. Not such a shabby pre-2021 personal project, don't you think?
The War of Art by Steven Pressfield. If you haven't read it yet: It's time. This short book is packed with revelations and exhortations to do the work. If you find yourself forgetting that resistance comes up for everyone—and that resistance is actually a sign that you're heading in the right direction, it's time to pick up this book. (And, if you've already read it, it's time to read it again. 🙂 )
And there you have it! A few ideas for keeping us on track and, just as importantly, for treating ourselves to celebrate the work that we've done.
Which one's going into your cart first? Let us know in the comments below. 🙂
*Psst: These are Amazon affiliate links and purchases you make will help support our company. Just so you know.
Last Updated on May 12, 2022 by Nick Olds