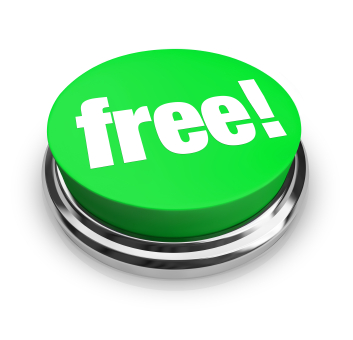 Today's question comes to us from Mark P. who asks, "When I'm looking for work, should I be willing to do work on spec?"
Great question, Mark. For those of you unfamiliar with the term, writing "on spec" essentially means writing for free to prove yourself to a prospective employer or client. A lot of copywriters and copy coaches will tell you never, ever to do work on spec because it devalues your work. (Why buy the cow if you can get the milk for free? Ahem, so to speak.)
Now, before we go on, let me clarify the second definition of "spec". Spec work also refers to work that you create for clients you don't have—essentially "fake ads" to show your copywriting prowess for when you don't yet have a lot of samples. This kind of spec is always a great idea.
Back to writing "on spec". Here's where I disagree with lot of copywriters and copy coaches: If you're new to the business and/or you don't have a lot of copy samples to show, doing a little writing on spec is fine. After all, if you don't have any other ways to show them what a stellar writer you are, why not give them a sample?
There are a few caveats to this suggestion, though. First, make sure that the spec work is both short and brief—you don't want to get roped into writing a whole project for free. Also, make sure that they understand this is a one-time thing; you're not going to do free work for them every time they start a new project. It's perfectly okay to say something like, "Since you're unfamiliar with my work, I'm happy to write this on spec this time."
So, my question back to you, Mark, is: How much do you want this gig? And is your portfolio a little less than ideal for the project? If so, go ahead and consider writing on spec. And sometimes, dear readers, it's even okay to suggest it.
Your turn! Have you ever done work on spec? How was your experience? Let us know in the comments below!