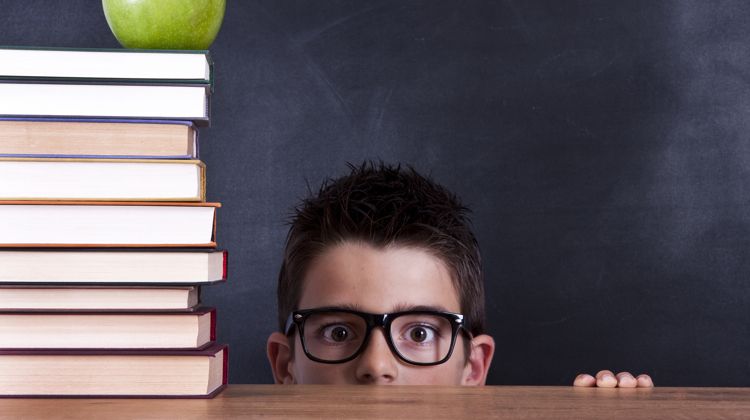 As if life weren't full of tests and trials enough, you'll find that some jobs even require you to complete a copy test before you get the work—or even before a second interview. But what does that mean? And is it a good thing or a bad thing? Well, read on!
Today's question comes from Dustin Q. who asks, "I keep seeing the term 'copy test' in job listings; as in 'applicants must complete a copy test.' What does that mean? And what's the format?"
We're so conditioned, after our years and years of school, to think of "tests" as bad things. You may find, though, that copy tests are tools that can help you get work. But I'm getting ahead of myself. Let's start with a definition:
A copy test is simply a little sample writing exercise a company will have you complete so that they can get a feel for your writing skills. Usually, they'll send it to you and give you a day or two to complete it and send it back to them.
The copy test will give you the background on a project and the objectives (much like a creative brief would), but you're also welcome to ask questions about it. Though multiple choice might be nice, it'll be in the form of whatever work the company would be most likely to have you do. So, for example, if it's an interactive company, they might have you write a banner ad or an email.
Here's the thing, though: Copy tests can be good things. In fact, they can be great things! Think about it: If you're a fairly new copywriter and you don't have a ton of pieces in your portfolio, a copy test can help you prove to your potential employer that you're good at what you do. They wouldn't be taking a risk by hiring you; they can already see that you're good at what you do.
Not all jobs will require copy tests and you're most likely to see them when you're applying for junior to mid-level work. But when you do see them required, do your best to see them as a positive thing and dive into them with enthusiasm. You're good at what you do; here's your chance to prove it right off the bat!
Your turn! Have you taken a copy test for a prospective employer/ client? What was your experience like? Let us know in the comments below!
Last Updated on August 3, 2021 by Nicki Krawczyk