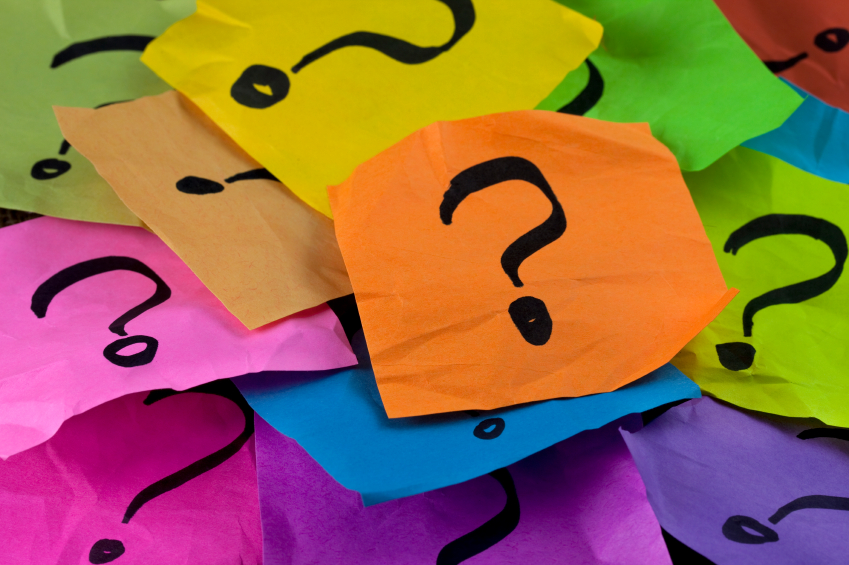 When you get called in for an interview, you need to make sure your online and print portfolios are up to date, you need to make sure that your resume and references are current, and you need to be prepared to answer all kinds of copywriting-specific questions. 
In addition to the standard-issue job interview questions like "What's your biggest strength?," "What's your biggest weakness?," and "What are you looking for in your next job?," you'll come across questions specifically geared to the creative and copywriting industries.
While we covered some of the toughest copywriting interview questions here, we wanted to share a few more of the most common copywriter-specific questions. Here are questions you should prepare for and some thoughts about how you can craft your answer.
Portfolio-Specific Interview Questions
Let's start with the portfolio questions. After you bring out your print portfolio to display your best work, you can expect questions like these:
– Which piece is your favorite and why?
Now, obviously, your favorite piece is entirely up to you, but make sure that the reasons behind why it's your favorite convey something. "It's my favorite because it's so clever" isn't nearly as impactful as "It's my favorite because it's written in a voice that was a slight departure from the client's past pieces and it was wildly effective."
– What work have you done that's most similar to our work?
Before you go into an interview, you'll want to do as much research on the company as possible and have a firm grasp on the kind of work that they're doing, the clients they work with and the audiences they target. Choose a piece form your portfolio that relates as closely to these as possible.

– Which piece came out of your most challenging project?
What the interviewer is looking to get out of this question is 1) what you consider a "challenging project" and 2) how you deal with challenges. When you describe the project, you can feel free to convey that it was troublesome, but just make sure to convey that you had it all under control. You're not afraid of challenging projects! They want to make sure that if a challenging project comes up, you won't break down under the pressure. This is your chance to show them that you won't.
Behavioral Interview Questions
On to the how-do-you-work, behavioral questions. Now that they've seen your portfolio and know you can write, they want to know what kind of a worker and team player you are.
– What are you looking for a in a creative director?
Unless your answer is something like "Someone who doesn't care when I screw around at work," you can't really go wrong with this question. Be honest: Are you looking for a mentor? A champion? A tough-to-please but supportive guide? Now's your chance to find out what kind of creative director this company has.
– How do you like to receive feedback on your work?
Again, this is to your own preference. Do you like to get it as soon as possible? Do you prefer to get it in writing? Or does the thrill of getting it in public motivate you to do your best?
– How do you prefer to collaborate with designers?
For this question, there's one good answer, and that is: A lot. You like to collaborate with designers a lot. You like to work together in front of one screen, you like to concept together, you know that design and copy need to work closely together for a piece to be great. You prefer to work really closely with designers.
Your turn! What interesting questions have you gotten in interviews? Let us know in the comments below!
Situational Interview Questions
Interviewers love to get specific with how you'd act in a certain scenario. Come prepared with examples that answer questions like these.
– When was one time you failed and how did you handle it?
Failure isn't a bad thing. Interviewers want to hear about a time that something didn't go according to plan, and they want to see how you got things back on track, what you learned from it, and how you applied those lessons to ensure that the same mistake didn't happen again.
– You're in a meeting and everyone has come to a consensus, but you disagree. What do you do?
Generally, most employers don't want an employee who is simply going to say "yes" to everything (if they do want a "yes" person, run). They want someone who is going to share ideas, even when they're different from the group. Of course, ultimately, if they decide they are going in a different direction, they want a team player who will get onboard.
– What would you do if you were nearly done with a project and the goals of it changed?
Change happens. Potential employers want to know you're willing to roll with the punches (if you're freelance, obviously if priorities change from the original brief or scope of work, you'll charge accordingly). While it's frustrating to do work that then has to completely change, employers want to know you're willing to do what it takes to get to get the project to the best possible place.
Remember: it's totally fine to come with notes to an interview and to pause when a question is asked and say something like, "I actually wrote something down that I wanted to make sure I didn't forget, let me check my note on it right here…"
It shows that you prepared for the interview and are taking it seriously. No one is going to knock you for preparation!
Speaking of preparation, you'll also want to come with your own list of questions. You may ask about the company culture, what your interviewer likes about working at the company, and other questions that help give you a sense of what it would be like to work at the company (just wait to ask about salary until after your initial interview!).
You want to make sure the company is a good fit for you just as much as the company wants to make sure you're a good fit for them.
Got an interview coming up? Here's more info to help:
Last Updated on June 7, 2022 by Kate Sitarz