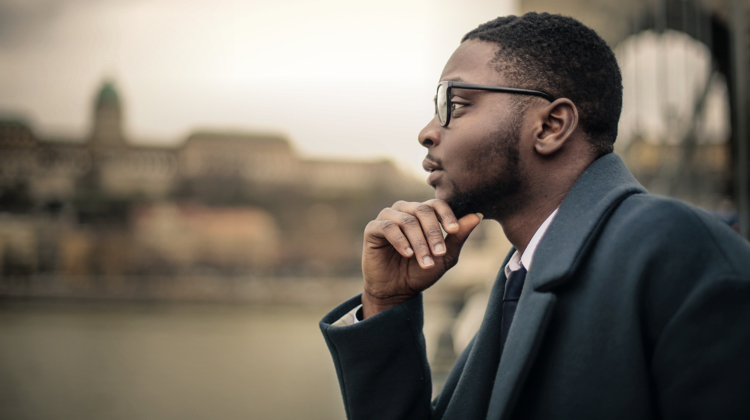 It's not easy starting a new career, much less building a successful one. It can feel scary and cause you to doubt yourself more than anything else you've done in a very long time. If you want to have any hope of sticking with it, there's one question you need to be able to answer—and need to be able to keep that answer in mind. What is it? Read on…
Today's question comes from Alcea R., who asks, "I know that you say that doubting ourselves is normal, but sometimes I get so consumed with doubt it's hard to do anything. Do you have any advice?"
Building a copywriting career is a big goal, and big goals are almost always challenging. Think about it: Running a marathon, raising a healthy and happy child, writing a book, losing 100 pounds are big goals, and they're difficult.
But people accomplish them.
When someone runs a marathon, is it because they really love going out in subzero temperature to train? When people raise a child, is it because they love getting pooped on and yelled at periodically? When someone writes a book, is it because they love the slog of sitting down and writing pages no matter how crappy they think they are? When someone loses 100 pounds, is it because they enjoy limiting what they eat and spending much more time in the gym?
You get where I'm going.
People accomplish big goals because they have a purpose. They have a Big Why.
"I'm running a marathon to raise money for cancer research." "I'm raising a child because I want to feel love from my child and contribute a good person to the world. "I'm writing a book because I want to contribute my voice to the world." "I'm losing 100 pounds because I want to be healthier and live to walk my daughter down the aisle."
So, what's your purpose for building a copywriting career? What's your Big Why?
Your answer is going to be personal to you, but it's also got to be compelling to you. "Eh, I want to try it" isn't going to get you to stick with it when things get tough. But maybe, "I need a career in which I can be creative and be respected for it" is. Or maybe "I need a career in which I can express myself in writing and get paid well for it" is you Big Why.
Or maybe it's neither of those. It's up to you to figure out your own Big Why.
And you need to do it.
Your Big Why helps carry you through when times get tough. Your Big Why gets you through the month when you're getting nothing but "no"s from prospects to the month when clients can't get enough of you.
You need to spend some time thinking about your Big Why, and you need to make it as compelling and inspiring as possible.
And then you need to plaster it everywhere.
Make it your phone's background picture or its locked screen (or both). Put it on your fridge. Put it on your computer's screensaver. And when you see it, read it and think about it.
You can be successful at building a career. But it's going to get hard sometimes, and you're going to need a greater purpose—your Big Why—to pull you through. So take some time now to come up with your Big Why. It'll be worth it.
Your turn! What's your Big Why? Let us know in the comments below!