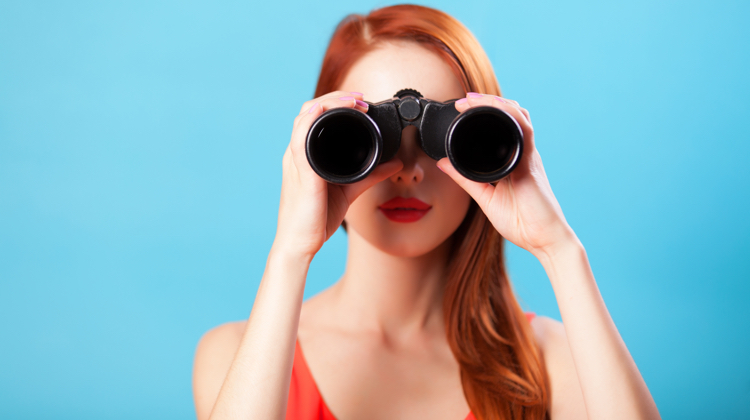 SEO copywriting, as I've said before, is a bit of a misnomer: all good copywriting should already be some degree of SEO copywriting. But, that said, there are still a few steps to take that can make your copy—and more often your content—more likely to show up on a search engine results page, particularly if you are writing content. Use this SEO copywriting guide as a checklist as you're writing and to check your work before submitting it to a client.
SEO Copywriting Checklist
It used to be that SEO copywriting meant just jamming as many keywords into an article as possible, with the end result that it usually sounded absurd.
Today, SEO copywriting is almost an unnecessary term. Good copywriting should automatically incorporate the kinds of words that people would naturally use (and search for) regarding a topic.
However, to make your copy or content even more appealing for search engines, there are a few specific tactics to use.
1. Choose One, Impactful Keyword/Phrase for the Page/Post
Don't try to make a page rank (show up on a search engine results page) for a bunch of different terms; choose the one word/phrase that's most important and focus your efforts on that one.
Also, when you use it, use it in exactly the same way. For example, if your keywords are "men's sherpa-lined slippers," don't vary it by also using "men's slippers" or even "men's sherpa slippers." You can use those in the post, but you may not get credit for those in your SEO score.
2. Put Your Keyword(s) in the First Paragraph of the Copy
This one is pretty straightforward: use your keyword in the first paragraph, and as close to the beginning as possible. The algorithms for search engines are mysterious, but the tips for good SEO copywriting aren't.
3. Put the Keyword(s) in the H1 and SEO Title
Your keyword or keyword phrase should be in the H1 Title (the title of the page when someone clicks through), as well as in the SEO title (the title that shows up on the search engine results page). Your SEO title, sometimes referred to as meta title, and your page/post title do not have to be the same. They may be very similar, but it's your chance to provide more information to search engines about your piece of content.
As with the first paragraph, aim to include keywords at the beginning of the title. This may not always be possible, but it's worth trying for.
4. Put the Keyword(s) in at Least One Subhead
If your copy/content has subheadings, try to put your keyword in one of them, too. This isn't absolutely necessary, particularly if you have a very short piece of content, but it can certainly help with your page ranking.
5. Get the Keyword Ratio Right
For best results, aim to get your keyword(s) in your post/copy two or three times per 400 words. Any more and search engines are going to ding you for keyword stuffing.
6. Put the Keyword in the Description
Meta descriptions are special tags within the code that designate copy as important for search engines. This is the copy that often shows up as somewhat of a "preview" on the search engine results page. If someone is searching for say "SEO copywriting guide," then it's crucial the meta description includes that term and expands on what the post is so a user knows whether that's the piece of content worth clicking on to answer their question.
7. Keep the Meta Title and Descriptions the Right Lengths
For best results, keep your meta description length around 150 characters and your meta title under 55 characters. Remember that these characters include spaces! Too much more copy and text will be truncated or search engines may skip using this text and pull from your content instead.
8. Put the Keyword(s) in the URL
If you have any influence over what the page/post's URL will be, try to include the keyword(s) in that URL. So, in our slipper's example, the ideal scenario would be something like "http://www.jimsshoeshop.com/mens-sherpa-lined-slippers."
9. Eliminate Stop Words in the URL
Again, if you can influence the URL, be sure to eliminate unnecessary words in it, also referred to as "stop words." These are the most common words in the English language. And, while there's no definitive list, you can safely take out words like "the," "is," "at," "and," "for," etc.
10. Include Images
Pages with images tend to rank higher in search engine results. Even if you can't include an image within the post, choose an image to be the "featured image"—this will show up when the link is posted/shared on Facebook and some other types of social media.
11. Include the Keyword(s) in the Alt Description
Because it can sometimes take longer for images to load than copy, all images can have an "alt description"—copy that shows up in place of the image until it loads. This alt description should be short and straightforward and describe the image. When possible, it should include the keyword(s). But, as with everything when it comes to writing for SEO, you want it to sound natural.
12. Include Links
Links to both pages/posts on the same site and links to other, authoritative site help to show your page and site's legitimacy. Include at least one link in each page/post.
Your turn! What questions do you have about SEO copywriting that we haven't yet answered? Let us know in the comments below!
Last Updated on October 18, 2022