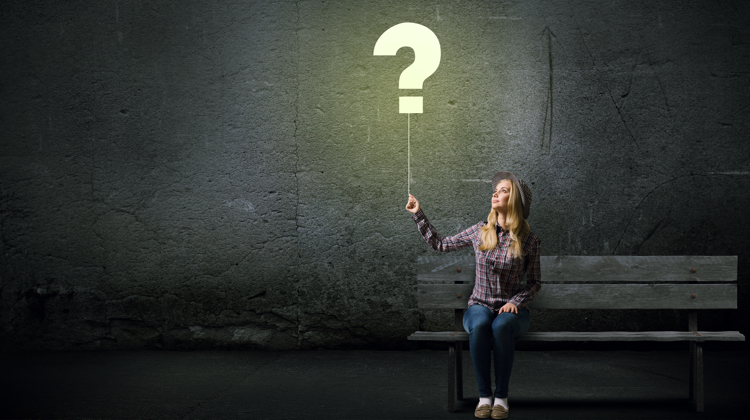 Starting a new project with a new client is exciting, but don't let that excitement get in the way of your strategy. To keep your project from getting mired in confused schedules and dozens of rounds of review, you need to start the project off with concrete answers to some important questions.
Today's question is from Chloe H., who asks, "I'm about to start work with a new client. What should I have prepared for our first meeting?"
You already know that creating a creative brief is crucial to your project's success. But in addition to that brief and all of the guiding information about the project that that brief will contain, there are other elements of the project that you need to get straight with your client.
Here are seven questions you should be sure to ask in your first meeting.
1. When do you want to get started?
Don't assume that your client is ready to get started immediately. Some clients may be meeting with you in preparation for a project that's a few weeks — or months — out. You need to make sure that you understand their timeline, and that your schedule can accommodate it.
2. When do you need your copy completed by?
What may seem like a reasonable due date to your new client may not actually be so doable. You need to have a good idea of when your client needs copy finalized and make sure that you've got time for a few rounds of revisions within that period.
3. When do you need the project completed by?
Your client may not realize that the copy due date and the project completion date is different. If you deliver your website copy on the September 15th, for example, it's impossible for the website to go live on the same date. You're making sure that there's adequate time between when the final copy is due and when the final project is completed, but you're also making sure your client consciously realizes there's a difference between the two dates.
4. Have you already found a designer for this project?
If your client doesn't yet have a designer and you have one to recommend, this can be a great opportunity to make a referral. This is also a good gentle reminder that you write the copy for the project, you don't design it to.
5. Will you want me to work directly with your designer?
Some clients will want you to work directly with their designer to tweak copy in layout, while some will prefer to just pass your final copy along to their designer. Either is doable, of course, though you'll want to know which scenario your client is envisioning, since you may want to factor time to work with the designer into your quote.
6. Who will I be receiving feedback from?
Don't assume that because you're just meeting with one person that you'll only be getting feedback from one person. Your client may have a whole team of stakeholders who will all be giving feedback. You need to know that in advance so you can be sure that feedback comes as a consensus and comes consolidated. (There's nothing worse than making changes per feedback getting ready to send it back and then getting another set of feedback that's totally different!)
7. Who will be giving the final approval?
This is similar to the previous question, but you also need to know who is has the final say-so on the project. If feedback is at odds or if you have a few ideas to suggest, you need to know who's the project's true VIP.
8. Have you worked with a copywriter before?
This is a question that many copywriters forget to ask, and many of the same regret that they didn't. If your client hasn't worked with a copywriter before, they may have no idea how the process works.
And, even if they have worked with a copywriter before, this can be a great opportunity to review how the process works. ("We'll complete a creative brief, I'll need to get background information from you, I'll give you a date for the first round of copy, when you receive it you send through feedback, I'll make changes" and so on.)
You'll save yourself a lot of trouble and frustration by making sure your client is crystal clear on how the process works.
Your turn! Are there any other questions (outside of the creative brief) that you always ask your clients? Let us know in the comments below!
Last Updated on November 14, 2022