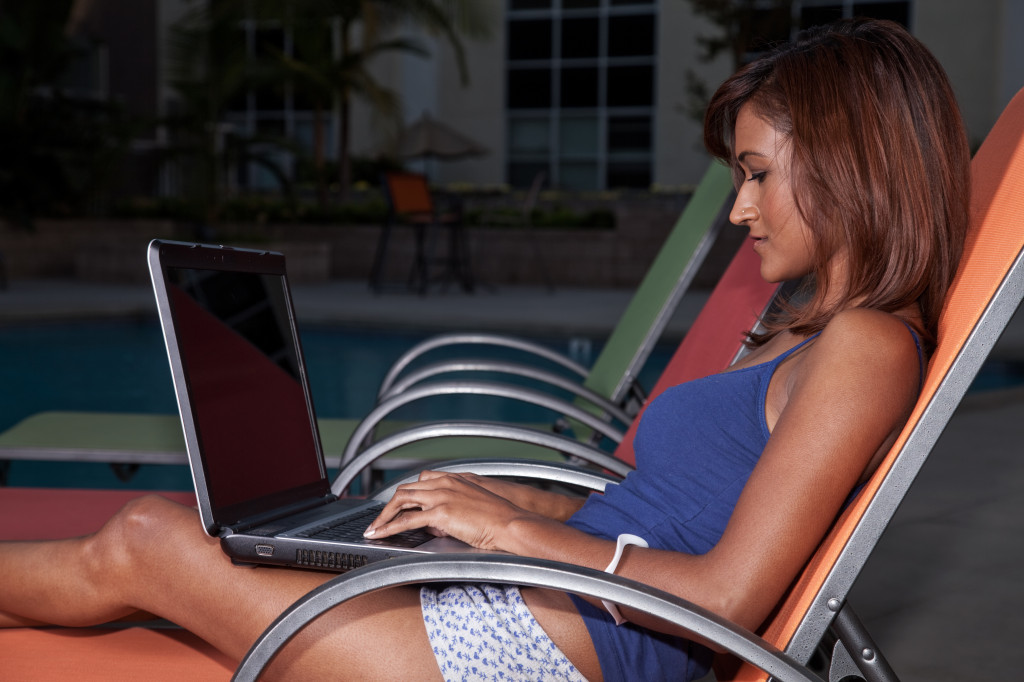 One of the cool things about copywriting is that it doesn't necessarily have to be a full-time job. People can do it part-time to make some additional cash, part-time to test out and see if they want to do it full-time, or even do it part-time as they raise their children. But how do you go about creating a part-time copywriting career? Read on…
Today's question comes from Lola W. who asks, "I'm interested in copywriting, but I'm not sure I'm ready for a full-time career change. Is copywriting something I could do part-time? If so, how would I do it?"
As I hinted at above in the prologue, copywriting can definitely be done part-time. Now, if your part-time has to be in the evenings and on weekends, you'll be limiting the type of work you can take on and it might take you a bit longer to build up a solid client base. At the same time, though, since you're only looking to fill 10-20 hours of your time per week instead of 40 hours, you might not find it very challenging at all.
How would you build up a part-time copywriting business? Well, you start by getting training—a part-time copywriter needs the same training that a full-time one does. After all, a brain surgeon that works 10 hours a week doesn't need to know less than a brain surgeon that works 40 hours. I actually found it so hard to find a good and thorough copywriting training that I created one, myself. Our Academy is just what I wanted (and needed) when I was starting out.
And, of course, as part of that training, you get experience. You'll create spec ads to build your portfolio, and you'll find a few small business clients to flesh out your portfolio and learn how to interact with clients.
Then, you'll start looking for your clients in earnest. You need to gear yourself and your search for the kinds of clients that won't need you on-site (if you're not available to do that) and won't mind if you work evenings or weekends.
Who are these dream clients? Well, you started with small businesses to build your experience, so you'll expand your search to work with small businesses throughout your area, your city, your state and beyond.
Next, expand your search to small online companies. Many start-ups, especially, are in need of copywriting help on a part-time basis and don't have a problem with you working remotely. Don't let me discourage you from pursuing larger online companies, though—it can be hard to know a client's needs until you're actually in touch with them.
Design studios (small firms started by a designer with perhaps only one or two people on staff) often have a need for copywriters with flexible schedules. A simple search on LinkedIn and/or Google will help you find them.

Another great group to target is solopreneurs: one-person companies who often need copywriting help for their websites and emails. Many life and health coaches fall into this category, but there are nearly endless business types within this category. Look for businesses that seem to be based around one person and that person's services or products.
You can start your search in your city, but don't feel too limited by geography. The magic of the internet and sites/services like Skype, Google Docs and Dropbox mean you can collaborate with people across the country and even well around the world. You may find your part-time schedule filling up faster than you even dreamed.
Your turn! Does part-time copywriting hold a special appeal for you? Why or why not? Let us know in the comments below!
Last Updated on August 27, 2014 by Nicki Krawczyk