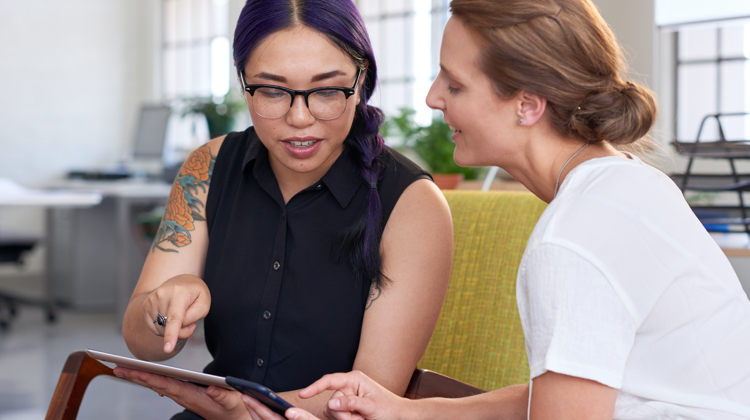 When I tell my copywriting students that they need to pitch their copywriting services to potential clients, there's often a lot of push back. 
A lot.
And I get it: They're afraid of reaching out to strangers. Of bothering them. Of asking for their business. Of potentially not getting that business—or, what they anticipate will feel like rejection. 
So some students try to push back. Or to find an "easier" way to do it—like using those job bidding sites like Upwork or Freelancer. (Here's why those sites are a REALLY bad idea.)
And I've talked before about exactly why pitching is the only way to truly control your copywriting business' success. (And if you missed it, here's the post.)
But I want to look at it from a different angle today and I think it might really turn around your ideas about pitching.
We're going to look at it from the perspective of the business owner.
See, here's the thing: I realized the other day that I might need to hire a virtual assistant and possibly a Pinterest manager too. And those roles would be great additions to the team.  
But finding these people is going to be a pain in the *ss. I'll do some Googling, I'll ask for referrals. I'll look for people and courses that train VAs and Pinterest Managers. And all of that is going to take forever and suuuuuuuck.
What I really want—what I dream of—is for these people to just find me. 
–> Because if I got an email from people who were qualified and if they'd taken the time to look at my site and offer some thoughts or ideas, I'd definitely hire them on for at least a trial period. 
(And if I got a pitch from someone I didn't need at the moment, I'd save their info for if or when I do.)
It would make it SO MUCH easier for me if they would find me.
Let me rephrase that: It would make it so much easier if they would pitchme. 
And I'm not the only business owner who feels this way. In fact, I'll guarantee that the vast, vast majority of business owners feel the exact same way.
When you pitch businesses—as long as the pitch is well-written, well-thought-out, customized to me, and offers some good points/ideas—you're doing us a favor. 
You're saving us from going out and having to try to find the right service provider. Instead of facing that whole hunt, you magically appear in our inboxes as the perfect solution to our problems.
You don't need to be afraid of pitching—especially because it's not even about you! It's about providing a service, offering help, to people who may need you.
–> So don't hold off on pitching because you're nervous about doing it. When you do that, you do a major disservice to everyone out there who needs you. 
Get out there and get pitching.
Your turn! Do you have any other concerns about pitching potential clients? What are they? Let me know in the comments below…