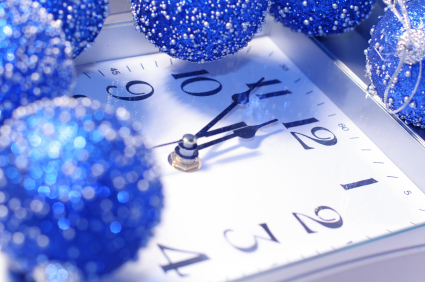 As the year draws to a close, it's a great time to start planning for success in the next one. Copywriters and small business owners, get out your pens! Here are questions for you to answer that will help you get a handle on how to ensure you're about to enter a winning year.
Copywriters:
Review your portfolio. Which kinds of pieces do you want to have more of? (Direct mail, email, banner ads, etc.)
How many graphic designers do you know? How many would you like to add to your professional network?
Take a look at your online portfolio. How can you sell yourself and your work better? Are all of your pieces accompanied by explanations that make it clear how you solved your clients' problems?
Take a full survey of the advertising agencies in your city. Which ones would you most like to work with? (On-staff or freelance) Put together some letters to introduce yourself to the creative directors, explaining to them exactly what you can do for them.
What professional organizations for creatives and marketers/advertisers does your city have? Which ones are you going to join?
What's your greatest strength as a copywriter? How can you utilize it even better?
Whats your greatest weakness as a copywriter? How can you improve it?

Small Business Owners/Marketers:
What is your company's USP? (Your Unique Selling Proposition—what makes your company different from all of your competition?)
How can you better (and more often) communicate it to your audience?
Who is your target audience? Now is a great time to do some research and make sure the audience you're reaching is really the one you want to be reaching (and vice versa). What are your audience's wants and needs?
What messages do you want to send your audience in the coming year? Do you have any product launches or promotions you'll need to write for?
How many testimonials are you going to request from customers each month? How will you word your request?
Which communication pieces did best for you this past year? How can you use these learnings for future communications?
What are your biggest business goals for the new year? (Increase revenue, grow your audience, etc.)
What's your definition of success?
Your turn! What will your new year look like? How are you planning for success? Let us know in the comments below!
Last Updated on November 16, 2022