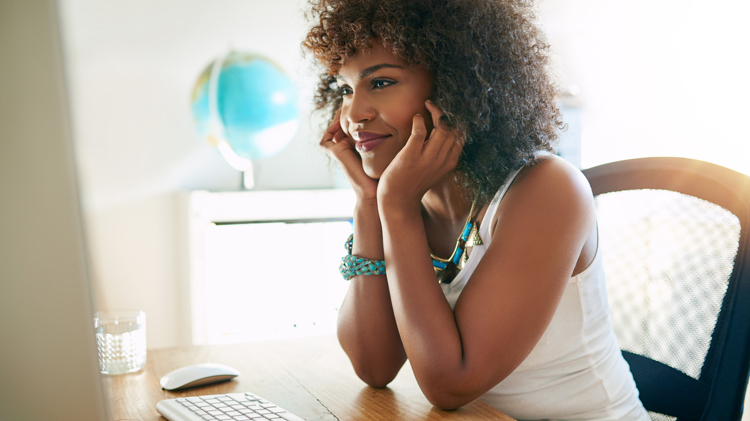 A new year is upon us and, with that, new plans and new goals. Personal resolutions are notoriously apt to fail, but you don't really have that luxury when it comes to your business goals.
In today's post, we're going to go over how to set up a plan for success this year: How to figure out what matters to you, how to structure your progress, and how to ensure you're always making some forward movement.
Break the Year Into Quarters
Most companies view their years by fiscal quarters, and for good reason: An entire year is just too long to plan for.
Set your personal company up for success by aiming for one big goal each quarter. And no, not multiple goals: One. It's too easy (and all too common) to lose focus, end up overwhelmed, and fall behind when you focus on more than one goal. And hey, if you finish that quarter's goal early? Then you can set a new one.
So what could your big goals be for the year? Well, what goals would have the most impact on your business? (If you haven't yet done one, now would be a great time to do a SWOT analysis for your business.) A quarter goal could be growing your portfolio, making a certain number of industry contacts, optimizing your prospecting messages and methods, landing more contract work — or any one of dozens of other worthy goals.
The key is that the goal you choose needs to move your business ahead. It needs to have the end result of you getting more work and more clients. And remember: Set just one big goal for each quarter. If it's your style, you might also benefit by breaking that goal down by month. What do you have to do in each of the three months of the quarter to meet your goal? Then, get to it!
Know Your Numbers
Your end goal is to build your business and get more work. But that's a pretty vague goal when it comes down to it. This is another opportunity to emulate successful businesses: figure out what numbers you need to hit and then track them.
If you have a desired income amount (whether for full- or part-time copywriting), you need to know how many hours you have to work this year and what rate you need to charge to hit that number. It's a pretty easy equation, but I'll break it down for simplicity's sake:
Take your desired income, divide that by 50 (weeks in a year minus two vacation weeks), and then divide that by how many hours you want to work a week. That'll give you the average hourly rate you need to aim for.
Or, if you have a rate you're comfortable with, take your desired income, divide that by 50 and then divide that by your hourly rate to get how many hours you need to a week to hit your desired yearly income at your current rate.
Play around a bit until you find the numbers that you're comfortable with and then aim to hit those hours and those rates every week.
Make SOME Progress Every Day
This is one of those concepts that's so simple in practice that people immediately dismiss it…and then notice weeks have gone by without making any movement toward their goals.
At the beginning of every single day, figure out what your top task is for moving toward your goals and building your business. It's very likely that you'll have copywriting projects you need to do that day, but working on a project isn't building your business. Figure out your top work task of the day (what copy you need to get written) and then your top business-building task of the day.
And here's the key, you've got to do something that makes progress toward your goals every day. Some days you'll complete a major task and some days you'll just make some progress on a minor one. But the key is to put in time every day.
It's very tempting — and take it from someone who knows — to skip something on your To Do list just because you don't have time that day to do all of it. But the problem is that that skipping becomes a habit and, all of a sudden, you're looking at your to-do list and realizing you haven't made any progress on a very important task for weeks or even months.
So do something, chip away at some task, that makes progress toward your goals every day. (For a little more insight about how to do that, check out this post about Mel Robbins' 5 Second Rule.)
Your turn! What systems do implement to set yourself, your business, and your year up for success? Let us know in the comments below!
Last Updated on January 5, 2023