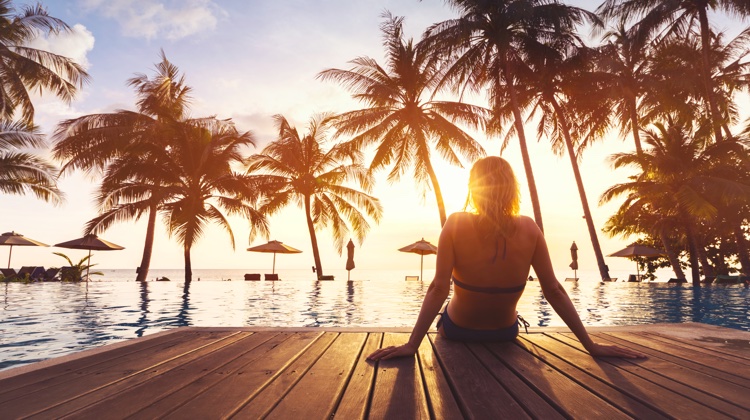 It seems silly, right? A freelance copywriter, master of his or her own schedule, should have no problem taking a vacation. And yet, it's often freelancers often have the hardest time taking a break. Read on to find out exactly how to take a little bit of time off…
Today's question comes from Annie B., who asks, "Now that I'm getting more and more freelance work…well, I don't want to sound ungrateful, but…how do I schedule some time off? I want to take a trip!"
Believe it or not, one of the hardest things for a freelance copywriter to do is to take some time off. After all, you work so hard to get clients and to build up your workload—how can you walk away from that? When clients ask you if you're available for work, your instant reaction is probably always going to be to say "Absolutely!"
But you have to take care of yourself in order to keep working at high capacity, and one of the best ways to take care of yourself is to take some time off. To unwind. To get away. And to not take calls from clients. You know, clients: those people who actually fund your ability to take some time off.
The only way to deal with this paradox is to plan for it. Aim, at the least, to take a week off every six months or so. And, as soon as you decide when to take this time off, mark it on the calendar and block it off to avoid scheduling anything else during that time.
At the one month out mark, start letting your clients that you'll be unavailable during that week. With this much notice, both you and they can plan to arrange project schedules to accommodate your week off. In the worse scenario, you could always shift your week a bit, but do you best to avoid this if possible—chances are, if you "shift" your week, you'll end up skipping it.
To make sure that your client is taken care of even while you're gone, work with one of your trusted copywriting colleagues to cover you during this time. Be sure, of course, that this is a copywriter whose work you respect and whose ethics you trust—you don't want to come back to find your client poached, after all.
At the one-week-out mark, start sending out emails to all of your clients (even ones you're not currently working with) and any recruiting contacts to let them know the dates during which you'll be unavailable. That way, they won't think you're ignoring them if you don't respond when they try to get in touch with you that week.
Also at the one week mark, start investigating your internet and WiFi options wherever you're going. Now, I'm not saying that you should be checking your email by any means, but you want to know where, when and how you can check it if you really feel you need to. I would recommend avoiding your email as much as possible to really help you relax, but I realize that's not necessarily always very realistic. (Yes, I check my email as soon as I wake up. And I can stop anytime. I swear.)

A few days before you leave, start scheduling some meetings with clients a few days after you get back. This will help to avoid any extra, unwanted time off on your part and will show your client that they're a top priority for you.
And finally, before you leave, do not set away messages for your email, telephone or social media. Initially, it might seem like a good idea to let any prospective clients who contact you during that week know that you're away. However, remember that you're also telling anyone who gets in contact with you that you're not at home.
Then, you're free to enjoy your vacation—and begin planning your next.
Your turn! Have you been able to take vacations? How have you fared? Let us know in the comments below!
Last Updated on March 18, 2019 by Nicki Krawczyk