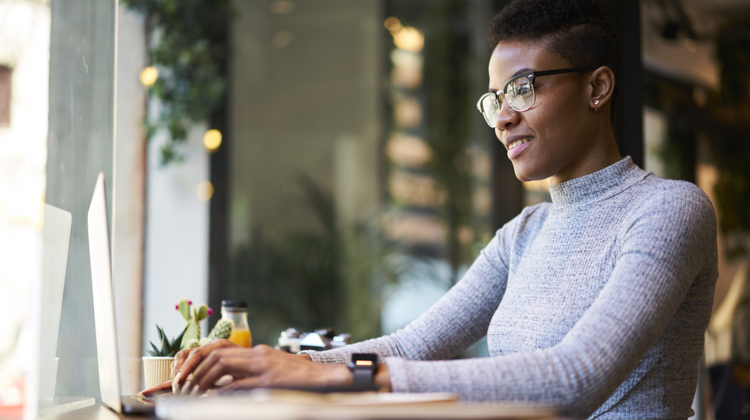 One of the biggest challenges any copywriter will face is finding a steady stream of clients. And while active prospecting can't be beat, there are also a few other tactics you can use for attracting interest and nurturing potential clients. Read on…
Today's question is from Heidi P., who asks, "Is there anything I can do to get more attention for my portfolio site? I know it's important to have one, but I feel like I'm not getting a lot of eyes on it."
One great way to attract more targeted traffic to your site is to, essentially, become your own content marketer. That is, put together a content plan to attract your ideal clients to your site.
First, you need to have a good idea of who your ideal client is. Are you looking to work with small businesses, solopreneurs, design studios, or large businesses? And are you looking to work with clients, or are you trying to attract full-time job interviews?
Once you know who your client is, you need to start thinking about the kind of content that would be useful for them.
For example, if you're trying to attract small businesses in need of copywriting and marketing help, you don't want to write about how to track your copywriting invoices. That would certainly be useful to other copywriters and would attract other copywriters to your site to read it, but it wouldn't get any clicks from your target audience.
You need to come up with plenty of topics that would be useful for your target audience and that allow you to display your copywriting expertise—without giving people the impression that they can just do the copywriting work themselves.
For example, a post about "How to Write Great Subject Lines for Small Businesses" would probably be very useful for small businesses (and other copywriters, for that matter), but if they think they can write great subject lines on their own, they're not going to think they need you.
Instead of "how to" posts, consider topics that identify problems or important things that businesses may be overlooking. Things like "5 Reasons Your Email Open Rates Are So Low" or "Why Every Solopreneur Needs an Incredible 'About Me' Page" are informative and useful for your target audience, but also let you display your expertise without giving any of your "tricks of the trade" away.
Come up with a list of at least 20 content ideas and then get writing. You want to be posting to your blog consistently—at least once every other week, though once a week is much better—so you'll want to have a good backlog of posts at the ready.
Now, of course, just because you're putting these blog posts on your site doesn't mean anyone is going to find them. Create a business page for yourself, and post the posts on both your business page and your personal profile. Post them on Twitter, and post them on LinkedIn. You may also want to look into posting them on sites like digg.com, stumbleupon.com, scoop.it, and others. The goal is to get your post out there as much as possible.
Medium.com can also be a great way to get your content out there and discovered. Medium asks that the content be unique, though, so you'll want to make some changes to your blog posts before you post them up there.
And, at the end of every blog post, be sure to include a call to action. Something as simple as, "Interested in talking about your own copywriting project? Get in touch with me today for a free consultation call" will do just fine.
The more quality posts you create and the more places you put them on the net, the more chances you have of someone finding them, visiting your site, and getting in touch with them.
Your turn! Do you post content to your portfolio site? How often do you post? Let us know in the comments below!
Last Updated on March 9, 2022 by Craig Galo