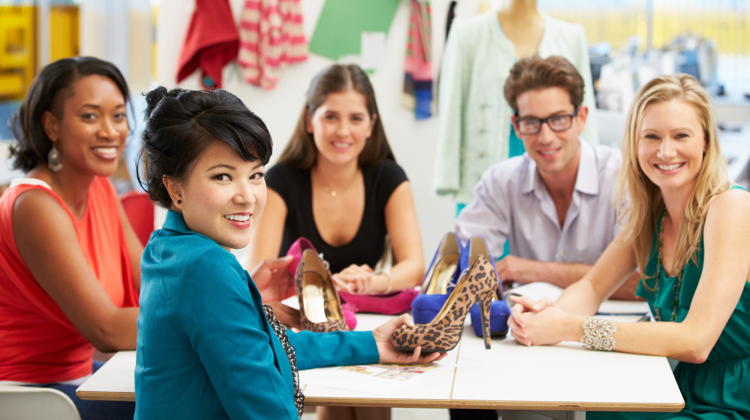 There's one page on every company's site that many people visit…but that the company virtually forgets about. And this one page can mean the difference between customers trusting the company and making purchases versus, well, not. It's the "About Us" page and if you want to learn how to write a great one, read on…
Today's question comes from John C. who asks, "My company is redoing our corporate site and they gave me the "Our Company" page to write. I'm pretty new so maybe this is kind of a throwaway task for me, but is there anything I can do to impress them?"
It's understandable to think that an "Our Company" or "About Us" page is a throwaway project, since that's how many companies treat it. But, oh how wrong they are!
About Us pages are actually some of the most-visited pages on a company's website, especially among people who haven't interacted much with that company before. (Read: people who haven't purchased yet.)
Potential future customers people visit an About Us page to determine if this is a company they can trust and they'd feel comfortable purchasing from, and potential job applicants view the About Us page to see if it's the kind of company that's worth applying to. Both of these are very important audiences, and all of their needs are very important to meet.
In truth, the About Us page is one of the most important pages on a site, so when it's your job to write it, you have a great opportunity to shine!
Before we get into how to write them, I just want to make a note about what they're called. Some companies call them About Us pages, while others call them Our Company, Our Team, or even Who We Are. For the most part, they're all the same thing. The only difference might come in if a company is separating the content onto two pages; say, instead of one About Us page, they have an Our Team page and an Our Mission page. For the sake of brevity, I'm going to continue to just refer to it as an About Us page.
The About Us page has a couple of key missions: to communicate the company's mission and values, to establish its trustworthiness, to highlight any key players on the team, and to give some idea as to its personality.
When I say "highlight the company's mission and values," understand that I don't just mean literally writing out a mission statement and some bullet points for values. I mean writing about who they are, why they do what they do, and why they see that as important in the world. This is really the company's opportunity to tell its story.
If it has a good origin story/history, this is a great place to put it here, too. People want to purchase from and work with companies that truly believe in what they do and believe in helping people with their products or services. The About Us page is the place to convey that.
The element of trustworthiness is actually going to come about as a natural byproduct from conveying the mission and vision. You can also help to increase the trustworthiness by including real pictures of staff and, when applicable, their stories. Seeing the real people behind a company helps people believe in its inherent trustworthiness.
If there are people at the company who have made an impact on the world (founded other companies, written books, given TED speeches, etc.), this can also be a great place to highlight them. Now, you obviously want to feature them with some humility, but their impressive resumes tend to lend some of that status to the company they work for. Think: "If this company has that person working for them, it must be pretty good!"
And finally, this is the place to convey the company's personality through photos and through your copy. Potential job applicants especially want to know if a company is creative, laidback, focused, straightforward, uncompromising, irreverent, challenging or any other possible trait. This is a great place to give an idea of the company's culture, yes, but even more than that, its personality.
Putting all of these elements together helps to paint a vivid picture of your company, and helps the many people who visit this page understand more about them and decide to interact with them much faster.
Your turn! Have you seen any especially good About Us pages? What made them good? Let us know in the comments below!