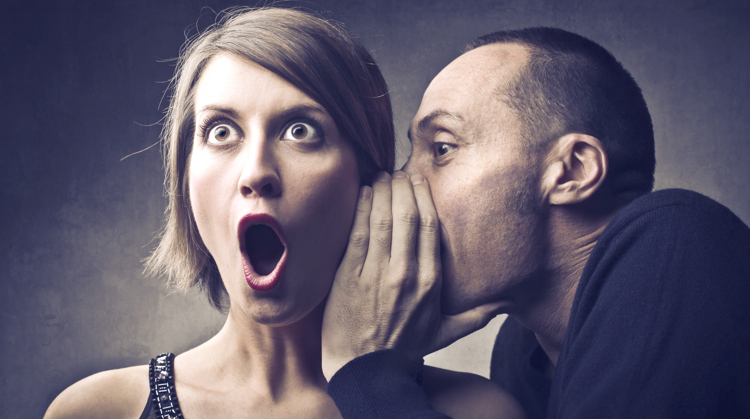 Most people consider changing their careers at least once during their working lives, but few who attempt it actually succeed. Why is that? We're going to break it all down for you today as we reveal the big secret behind successfully changing careers. Ready? Read on…
Today's question comes from Fatima R. who asks, "I'm really interested in becoming a copywriter, but my current job doesn't involve much writing and I really don't have a background in marketing or advertising. How do I go about actually changing careers completely?"
This is one of my favorite topics, actually. First, it's a great topic because there are few changes you can make that will have as much of a positive impact on your life as changing your career. If you're looking for happiness, start pursuing a job you can enjoy.
Second, it's one of my favorite topics because the secret to successfully changing careers is both incredibly simple and vastly, vastly, vastly ignored. (Emphasis on the vastly.)
Ready for the big reveal? (As they say in reality television.) Here goes:
The big secret to successfully changing your career is a three step process.
1. Get training. Learn how to do what you want to do.
2. Get experience. Practice what you want to do. If possible, get someone to pay you for it.
3. Get work. Get freelance projects and/or a job in your new career.
I know; it sounds absurdly oversimplified. But bear with me for a bit.
Part two of this secret is this: The reason most people fail at changing their careers is that they skip step one or step two and try to jump right into step three.
Think about it: When you talk to most people who want to change careers, what do they usually do first? They look for open jobs and then apply to them. But if they're applying for jobs doing things they don't know how to do (no training) and have never done before (no experience), why would anyone hire them—or even call them back?
Now, maybe you're thinking, "What about learning on the job? Won't some companies train me?" Well, sure…but the vast, vast, vast (emphasis on the vast) majority of companies are looking to hire people who already know what they're doing.
Think about it: if a boss has two resumes in front of her and one person knows how to do the job but the other doesn't, who do you think is going to get hired?
There are jobs opportunities that include on-the-job training—but those are the exceptions, not the rule. Wouldn't you rather prepare yourself to succeed in all scenarios than hunt and compete for those rare possible exceptions?
Step one and step two are crucial to successfully changing careers. Actually, step one and step two, getting training and getting experience, are crucial to doing anything successfully.
So why do so many people skip them? My theory is that most people just aren't used to learning new things after we leave school the way that we did in school. Sure, you happen to learn new things at work or just in your daily life, but a lot of us have forgotten what it's like to sit down and focus on a topic until we've mastered it.
Training and experience aren't topics that are often discussed once we enter the working world; instead, all we're told to do is update our resumes and apply for jobs. And this is especially ironic since the people who are most likely to get the jobs they apply for are the ones who've taken the time to get trained and amass experience!
Getting training and experience doesn't have to be difficult, either. (And, really, the best trainings should help you get experience, too, by giving you the tools to do it.) Today, you can get trained to do just about anything via the web. One of the main reasons that we offer our Academy only via our website is that it allows our students the flexibility to learn where they want to and when they want to.
And the truth is, the sooner you start learning, the sooner you start earning. Unless you're truly in dire straits and concerned about being able to pay your rent or mortgage, there's no better time to start learning than now.
I know a lot of people who wait and wait and wait to start training until they have just a liiiiitttle bit more money. But, in most of those situations, all they're doing is wasting time until they can start learning and earning. And, after all, as Ramit Sethi says, "There is a limit to how much you can cut but there is no limit to how much you can earn." If you want to have more money, the best way to make that happen is to earn more money.
Your turn! Have you seen people try to skip step one and two? Let us know in the comments below!