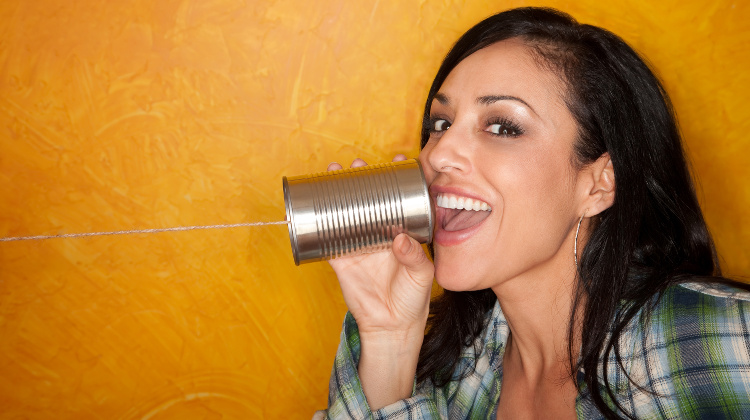 Working from home is many copywriters' dream, so thank heavens for those remote clients. Working with them, though, is a great challenge than many people realize. Here's how to do it right…
Today's question comes from Rachael K., who asks, "I just landed my first freelance client! Is there anything I should know before I get started? If it matters, she lives in another state."
When you're working entirely remotely from your client (as opposed to sometimes meeting up for in-person meetings), communication is key. It's very easy to misinterpret comments or forget elements when you're not talking face to face.
To that end, my top recommendation is that you make use of video conferencing on Skype. Believe it or not, it does make a big difference to see someone's face and hear their voice.
Skype also allows you to share your screen, which makes it easier to ensure that you and your client are literally on the same page. You can make notes or changes, and both you and your client can see it.
When you're working with a client in another time zone, keep a time zone converter bookmarked on your computer and on your phone, in case meeting requests come in while you're on the go.

Then, when you set up or respond to a meeting, be sure to write out the meeting time in both time zones. "I'll call you tomorrow, the 14th, at 4pm EST/3pm CST" or "I'll call you tomorrow, the 14th, at 9am my time/2pm your time."
But meetings aren't the only thing you should confirm. Send emails to confirm everything you and your client discussed after a call. This is especially important with creative feedback, but is also useful even just in terms of discussions about next steps in a project.
As the service provider, it's going to be largely up to you to keep communication clear and the projects on track. Even the most well-meaning clients can be a bit "out of sight, out of mind," so it's also up to you to check in at regular intervals.
Your turn! Have you worked with a remote client? What were your biggest challenges? Let us know in the comments below!