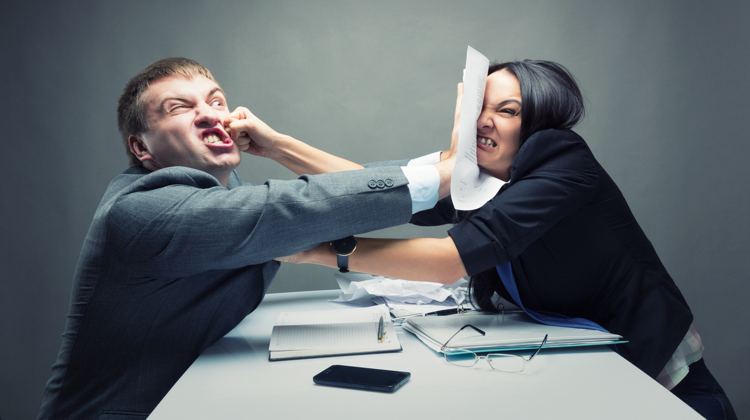 When you're already in a job, your friendly HR team is a great ally. But when you're applying for a job, they might be your biggest barrier to entry. Here's why that is, and what you can do about it…
Today's question is from Ed R., who asks, "I'm about to apply for a job that I'm very interested in. Do you have any tips before I submit my resume?"
The number one tip I have for you is to not to submit your resume—that is, not the way they tell you to.
Most companies have you submit your resume and cover letter through their website. From there, it goes to the internal recruiter, a member of the HR team who is tasked with filling open roles in a company.
Generally, a hiring manager has given that internal recruiter a list of ideal characteristics to look for in a candidate: number of years experience, types of experience, etc. And, because that recruiter is an expert in recruiting, not in whatever type of role they need to fill, they rely heavily on that list of ideal characteristics.
So what happens if you don't fit the "ideal characteristics" mold? Your resume gets tossed, and you get one of those form emails that say, "Thanks for applying…your experience doesn't fit what we're looking for."
But you and I know that creative jobs are a bit more fluid. Just because you have technology copywriting experience instead of healthcare copywriting experience doesn't mean you wouldn't be great at that job. I get that. You get that. And you know who else gets it?
The hiring manager.
Whoever is hiring for that role—likely a creative director, copy director, or even marketing director—has a much better understanding of copywriting and copywriting experience than the recruiter. When a recruiter might toss your resume, that hiring manager might be interested in talking.
So eliminate the middle man: Send your resume directly to the hiring manager.
Now, you probably won't know who the hiring manager is exactly, but a little research can get you pretty close. Search LinkedIn to find the creative director at the company or, barring that, the marketing director.
Do thorough research, but don't let it stop you if you're not 100% sure you have the right person—if you get the wrong person, it's exceedingly likely they'll forward your email to the right one.
As for finding the email address, if you can find the email address for anyone in that company, it's likely that it has the same structure. Firstinitiallastname@company.com or firstname.lastname@company.com for example. And if you can't find any? Call reception and ask for it. (Try around noon or 12:30, when the regular receptionist is likely at lunch.)
Then, put together a killer cover letter, polish up your resume, and send it off to the contact. Avoiding the internal recruiter could just be the difference between missing out on an interview, and getting one.
Your turn! Have you had luck "eliminating the middle man?" Let us know in the comments below!
Last Updated on December 12, 2022