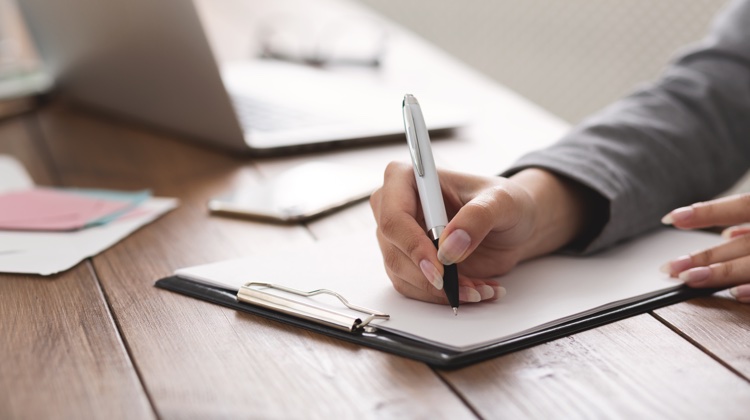 Starting a business relationship with a new client is exciting—there's the excitement of starting a new project (and the forthcoming paycheck!), there's the potential to build a relationship that can become long-term…and there's also the potential to quickly and easily mess things up entirely.
In a lot of ways, the first few interactions with a new client are some of the most important. They establish you as an authority and an expert and they set the tone for how the collaboration will progress.
To make sure that that relationship begins as smoothly and efficiently as possible, some creative freelancers/agencies turn to a brand questionnaire.
And now I'm going to tell you why that's a terrible idea.
First, let's make sure we're on the same page. A brand questionnaire is essentially a survey that you send out to new customers looking to get information about their brand, their goals, their frustrations, their clients/target audience, etc.
A brand questionnaire is NOT the same thing as a creative brief. A creative brief is a strategic document for a project that outlines the objectives, deliverables, and key elements of that particular project.
And, don't get me wrong: The questions in a brand questionnaire aren't the problem. In fact, brand questionnaire questions like "Who is your ideal client?" and "What is your brand's mission?" and "What makes you different from your competitors?" are essential.
The problem with a brand questionnaire is that it's sent out to clients for them to answer themselves and send back to you. And that's a MAJOR misstep at the beginning of a client relationship.
The kinds of questions you'd have on a brand questionnaire are the kinds of questions you want to ask a new client directly, whether in person or on the phone. This gives you a chance to dig deeper into certain questions, explain elements they don't understand, ask more questions that occur to you as you go, and truly collaborate in conversation with your new client.
These kinds of brand questions are never black and white and should never be left to a basic "input document." Part of the expertise you bring to the relationship is the ability to offer insight and help frame the strategic view of all of the projects. You can't do that if you just ask a client to "fill out a form."
On top of the fact that, if you ask me, it's rude. I've just hired you to write copy for me and you're sending me back a long document and asking me to write a bunch of stuff out. I'm paying you for your time, so get on the phone and talk to me!
Sure, it seems efficient to send out a standard client questionnaire to everyone you work with, but you're only going to be a few clients into your career before you realize that there is no "standard client."
And when you send a questionnaire to a client, they take the time to fill it out and then, invariably, you have to follow back up with questions for clarification or more information you, you're wasting your client's time. That whole follow-up conversation would have never needed to happen if you'd just gotten on the phone, to begin with.
Yes, the questions in a brand questionnaire are absolutely questions that you should be asking. But if you're looking to really be of as much service as possible to a client and do the best work you can, don't send out a questionnaire—talk with them.
By the way, if you're looking for what kinds of questions you should be asking when you do talk with them, here are some to get you started:
What is your company's mission?
Why is that important to you?
What products/services do you offer?
Who is your ideal client?
What challenges/frustrations do they face that you help them solve?
What challenges/frustrations do you face when trying to connect with them?
What are some adjectives you'd use to describe your brand and your brand voice?
Who are your main competitors?
What do you do better than they do? What would you like to improve?
What are your company's short-term and long-term goals?