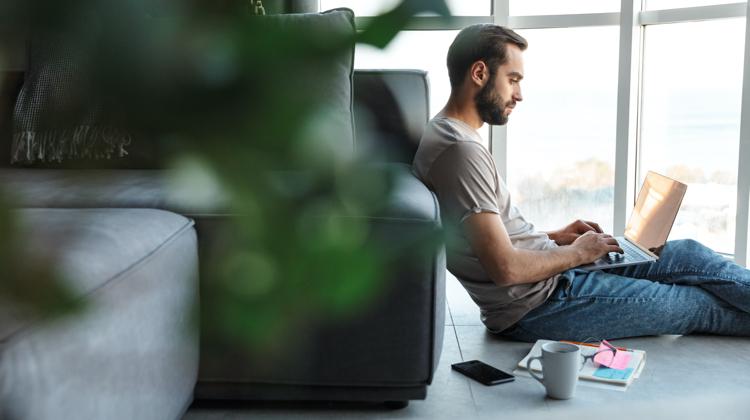 Maybe it's because writing itself requires so much time alone, but it seems that a lot of people who love to write also require solitude to recharge their batteries.
It makes sense, then, that we get a lot of questions about whether freelance copywriting is a good career for introverts.
And it can seem like the perfect career for introverts—freelancers get to work from wherever they like, avoiding offices and even cafes if they feel like it. There are no drop-bys from coworkers or big meetings to attend when you work from your own kitchen table.
At the same time, though, working as a freelancer means that you do have to connect with new people all the time—you can write copy alone, but it's sure hard to get paid without clients.
If this makes you nervous, I'm going to strike even a bit more fear into your heart. (Though you might have guessed that I'm also going to allay that fear in a moment. Stick with me.)
Fundamentally, the very best way to ensure that you have plenty of work and money coming in is to take control of your copywriting opportunities and proactively pitch your valuable services to companies.
Cue the panic: "You want me to reach out to STRANGERS???"
Okay my friend, take a deep breath. This is not anywhere near as scary as it first sounds and, actually, it's probably the most ideal way for introverts to build a career, anyway.
First, the way we teach our students to pitch clients begins by emailing with enthusiastic and valuable emails—the kind of emails that not only are not pushy or aggressive, but are regularly welcomed by clients because of the value they include.
On top of that, this system means that our copywriters never even talk to anyone on the phone unless they're at least somewhat interested in hiring them. There are no "Please hire me" conversations, only conversations between one person who has a need for copywriting, and another who can provide those solutions.
(And, yes, we have training for how to facilitate those calls, too.)
You can't make money as a copywriter without clients. (And, in fact, I'd challenge you to find me any career that will pay you without clients or a boss of some kind.) But the method we teach of pitching clients (and the support we offer in our coaching calls and within the student-only Facebook group) makes pitching clients as painless as possible.
Yes, the first few pitch emails will probably make you nervous—but they make our extrovert and ambivert students nervous, too! Doing anything new for the first time can trigger nerves.
You likely don't remember it now, but the first time you drove a car or the first time you tried swimming triggered just as many nerves. But you kept going, and now you're adept at them and don't give them a second thought.
Freelance copywriting can make a great career for introverts. The key—and the key for absolutely everyone—is to keep taking action. Everything gets easier with practice, and that includes both copywriting and pitching potential clients.
The simple fact is that every moment that you spend worrying about them is another moment longer until you've mastered them and they feel easy.
Watch More
Nicki and Kate both consider themselves ambiverts and are digging into why copywriting is a great career for both introverts and extroverts—with some of the factors you should consider depending which camp you fall into.
If you've been wondering if copywriting is right for your personality, listen in to hear tips for making the most of it no matter how you identify!
Your turn! Are there other concerns I haven't addressed? Or are you willing to take the plunge and get started? Let me know in the comments below.
Last Updated on December 1, 2022