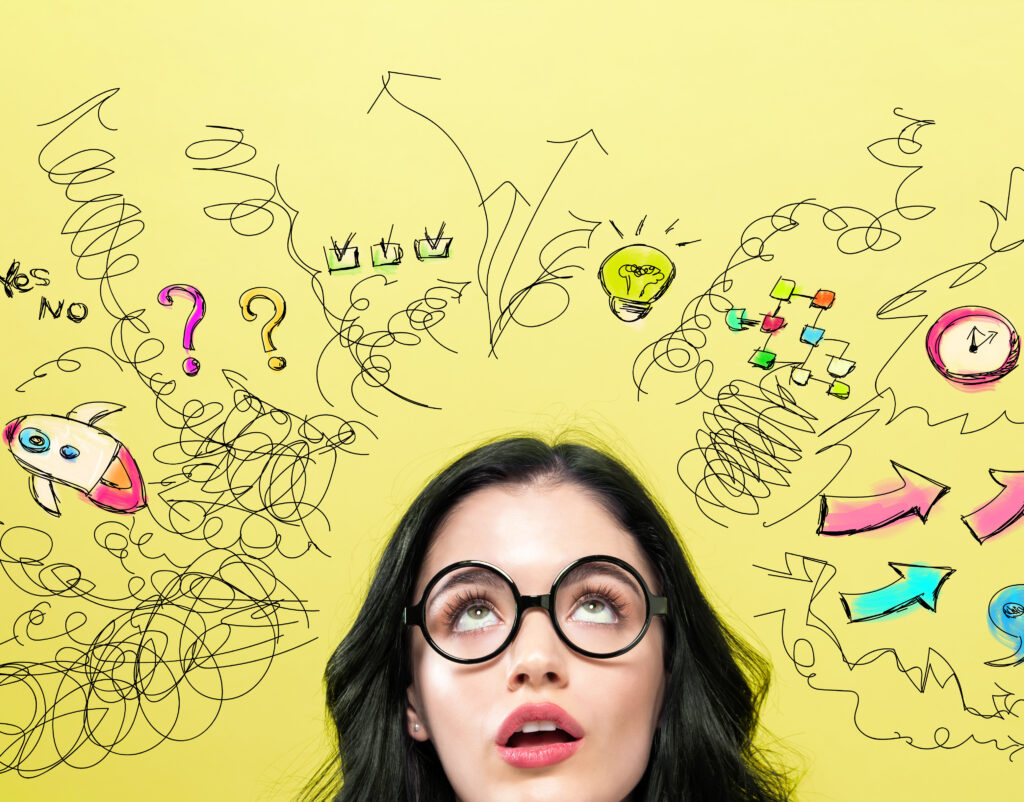 Note: We are not legal experts or tax preparation professionals, so always consult an accountant, tax prep professional, or attorney if you have concerns. This information is aimed at copywriters in the United States. Copywriters in other locations may find this information useful for determining what questions they need to ask and answer based on their city, country, or region.
Naming your copywriting business feels like a major task. After all, you're starting a business and that's a weighty thing.
But as we've warned you in the past, naming your business can become a major form of resistance (if you missed the blog post, check it out here).
Whether you want to use your name, a nickname, or something else entirely like Billy Goats Gruff Copywriting, we want to tackle some of the most common questions to help you prevent this decision from becoming a major, time-sucking roadblock.
What if my name is hard to say?
One of the biggest things we hear from copywriters is "my name is too hard to spell or say."
First, your clients shouldn't have to type your website into their browser. If you have it in your email signature, link the text so they just click it. If you have it on your social profiles like Facebook or LinkedIn, they should be able to click, too (or, worse case, copy and paste the link). And even if it's on a business card, they should be able to type it as you've written it.
Second, there are very few instances when you're going to speak your website to someone. Instead, write it down for them, or ask for the person's email and follow up. (Plus, if you say, "my website is [insert name of your website]," the chances of that person remembering, going home, typing it in, etc. are slim.)
Don't I need an SEO-friendly business name?
If you're worried about whether your name is SEO-friendly, your time is much better spent finding and pitching the clients you want to work with. If clients find you via search, great! Consider it a bonus. It's not what you want to rely on, especially when you're just starting.
Of course, if you have experience in SEO, you may find opportunities. But for most of us, learning the ins and outs of SEO is going to result in spreading ourselves too thin versus focusing on becoming a copy expert.
Do my URL and business name have to be the same?
We often see copywriters who stress out because they have a common name and the URL is already taken. But here's the thing: your business name is not the same thing as your URL or website name.
You can do business under your legal name and have a different URL.
According to the SBA website, "Your domain name doesn't actually need to be the same as your legal business name, trademark, or DBA."
So, that means you can have clients send payments made out to your legal name, but could have a website name that is completely different.
Do I need to register my business name?
As the Small Business Administration (SBA) says, "If you conduct business as yourself using your legal name, you won't need to register anywhere."
But if you don't want to use your name, that's fine, too! In the case of using a name that's not your legal name, you'll want to check with your state, county, or city whether you need to register a Doing Business As name, or DBA. (You may also find your state, county, or city also refers to it as an "Assumed Name.")
This is a relatively straightforward process, though there will be a fee associated with it. For example, in my county, the cost as of 2021 was $26. You may need to renew it every five years or so. Confirm this when you register and make a note in your calendar so you renew it with plenty of time.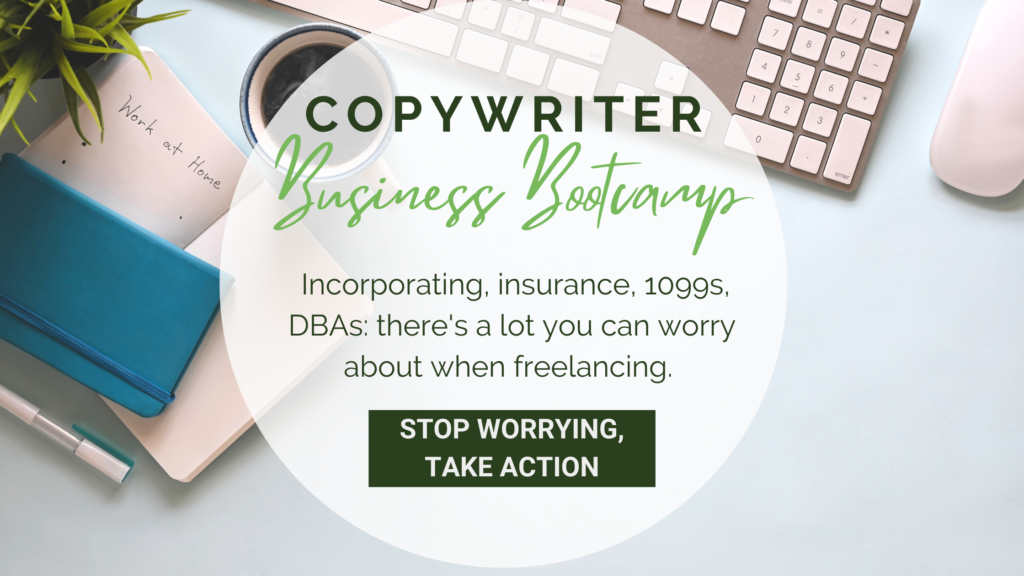 Do I permits or licenses?
As a sole proprietor, you generally do not have to register your business at the state level (though see above regarding registering a DBA name).
Because copywriting doesn't fall under any industry that's regulated by the federal government, your town or county clerk's office should be able to tell you what, if anything, you need to do in the way of registration, licensing, an permitting for your area.
Like most things, you're not stuck with your business name forever. It's particularly easy as a sole proprietor to change your mind.
You can always use your name for now and choose a business name down the line and file any paperwork you need to then. For example, if you decide you want to take on employees, at that point you may feel having a business name better reflects your team.
But you may find that until then your name is working just fine (and you've got plenty of brand equity).
Your turn! What did you decide to name your business and why? Share your name in the comments below!
Last Updated on January 29, 2021 by Nicki Krawczyk