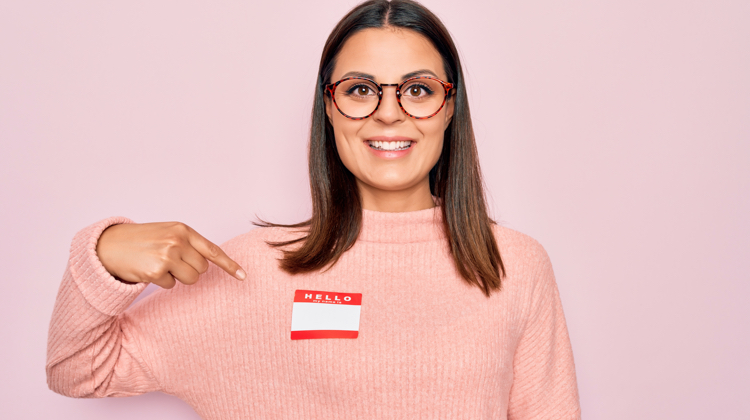 One of the first things that trip up new copywriters as they're getting started is naming their business. "What should I name it? Should I get a logo? Do I need to do a trademark search?"
Let me make something very clear from the beginning: You do NOT need to name your business. I never have and many copywriters don't. I, myself, write copy so you're hiring Nicki Krawczyk, plain and simple.
So why do some people choose to name their businesses? Well, first if they have bigger plans for it later on—say, they want to subcontract work or even become a full-fledged agency—there's an argument for starting with a business name at the beginning.
But I think what's much more common is that people want to create a business name because it helps them feel more professional and more serious about their new endeavor. And that's perfectly fine.
There are some considerations you should keep in mind about naming your business, though—for example, if you're in the States, you may need to file a "Doing Business As" form so that if your client writes a check to your business name, you can actually cash it! Talk to your tax preparation professional.
All this said, though, there's one sneaky secret about naming your business that a lot of new copywriters are unaware of:
Sometimes naming your business has very little to do with your business.
Here's what I mean: Often, naming a business is not a quick decision. For many new copywriters who choose to name their business, it involves days—or even weeks!—of equivocating, polling friends and family, second-guessing themselves, and so on.
And all of this is time that SHOULD be spent on building a portfolio, creating a network, and polishing and sending pitch emails. You know—the stuff that BUILDS your business.
The secret is that, for many people, the process of choosing a name turns into a procrastination technique to keep them from actually moving forward on building their businesses.
That's right: Naming your business—which can seem like making forward progress at first—can be a symptom of our old friend, resistance.
Anything that's taking up significant time and taking you away from actually doing the WORK in your business is going to be a sign that your resistance is kicking up and trying to sneakily keep you in your comfort zone—and OUT of the bigger, more successful life you dream of.
It's the voice that says, "This IS working on your business! You have to get the name right! Let's poll 10 more people." Wrong. You don't even NEED a name! This just your inner resistance trying to keep you from stepping out of your comfort zone to do the work that will build your business.
And it's not just with business names. You'll see this pop up with logos (fun but unnecessary), choosing a template for your website, choosing your website URL, deciding which day you'll start pitching…any number of things.
The secret is that if something is taking you away from doing the work to build your business, land clients, and earn income, it's not an essential step in your business; it's resistance.
Resistance is always trying to sneak in. If you're going to beat it, you've got to learn how to spot it, refuse to give in, and do the work anyway. You can do it.
Your turn! What sneaky ways have you seen resistance popping up? Let us know in the comments below.
Last Updated on November 19, 2021 by Kate Sitarz