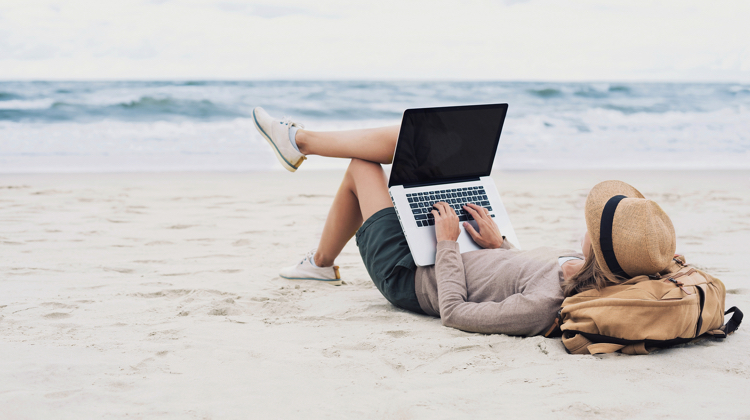 There are lots of things in life that are too good to be true: those "fat-burning pills" they advertise online, free money via email from African princes, and so on. But there's one thing I can assure you that isn't too good to be true: A copywriting career.
And, even more than that, it's completely possible to have a successful copywriting career working entirely remotely. BUT…
There are a few things you need to know.
First, even though it's completely possible to make lots of money as a freelance copywriter, traveling around the world while you do it if you want to, it's not going to be something that happens instantly.
You first need to learn how to write copy (which is very different from any other kind of writing), then you need to learn how to build experience, build a portfolio, and find clients.
And, yeah, it can be easier to find clients if you're willing to work with local clients and/or if you're willing to go into a client's office.
But it's still entirely possible to work entirely remotely. There are more online-only businesses than ever before and, between Google, Facebook, LinkedIn, and Instagram, it's never been easier to reach them.
Did you know that about 543,000 new businesses are started every month? EVERY MONTH. And a lot of those are online-online which, of course, means remote-only.
And, not only are there more businesses than ever, but those businesses have never before had so much value for both good marketing and skilled copywriting.
So can you work entirely remotely as a copywriter? Absolutely. Can you make a great living working entirely remotely as a copywriter? Absolutely. Is it going to take a little bit of work? Of course it is—making a really good living at anything takes some work!
That work—and work, not incidentally, that we tell you exactly how to do and give you every step for getting—is part of how you know something isn't too good to be true.
So, here's my question for you: If you were working entirely remotely, how would you structure your days? And where would you work from? Let me know in the comments below.