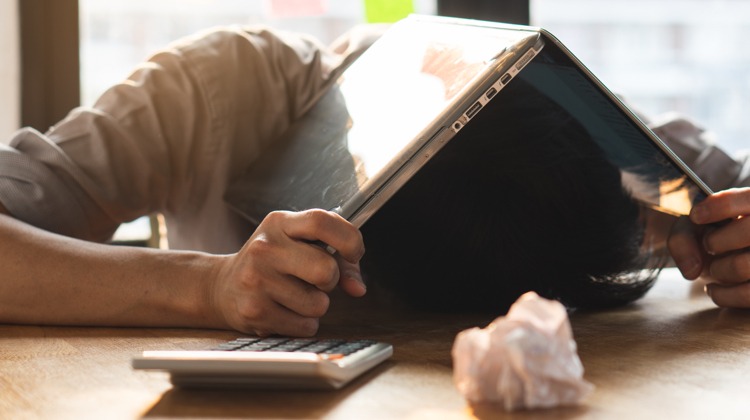 Look, no one likes to miss their goals. No one. But there are some of us that miss our goals and move on to the next one, and there are some of us who miss our goals and spend a lot of time focused on that failure.
And it's probably no surprise that most of us fall in that second group.
When we don't hit our goals or don't manage to do what we'd planned to do, most people spend a lot of time in varying cycles of disappointment, guilt, and defeatism.
That's perfectly natural.
But just because it's natural doesn't mean it's optimal.
How you view setbacks says more about you than it does about the actual outcome. Let's say a copywriter was working very hard to hit their first $10,000 month. The end of the month rolls around and they've managed to hit $9,500.
This might be tempting for them to view as a failure.
At the same time, another copywriter who's working hard to hit their first $1000 month would see that $9,500 as a MASSIVE success.
So the first thing to realize is that quote-unquote failure is all relative.
Failure is just a story you're telling yourself.
Also, experiencing a setback doesn't mean that there is something wrong with you. You may have failed to meet a goal, but that doesn't mean that you as a person are a failure. One of the worst things we can do is to make an external condition affect how we think of ourselves.
A failures is simply an outcome and, as a less than perfect outcome, it's opportunity to learn.
Think of everything you do in your business as an experiment. Every spec ad you create, every rate negotiation you go through, every pitch email you send out—everything.
And the results of those experiments let you know whether you should continue with things as-is, or whether you should change elements of your experiment.
For example, let's say you craft a basic pitch letter and then customize it for 50 different companies. You send out that email and don't get replies from anyone.
Is that a failure? I'm sure, initially, it'll feel like it. But what it REALLY is is feedback on your experiment. This is your chance to reevaluate and revise your pitch letters, make sure you're targeting the right people in organizations, and make sure the elements in your pitch are as compelling as can be.
What you might have previously viewed as failures are opportunities to do a full de-brief on what you've done and improve it so that you can have better results next time.
The fact of the matter is that actions or ventures or steps that you take that aren't huge successes aren't failures, they're learning opportunities.
What you might have previously called a failure is only truly a failure if you let it stop you from moving forward!
Try, learn, revise, and try again.
Your turn! How can you reframe something that you might have called a "failure" in the past? What could it mean instead? Let me know in the comments below!
Last Updated on December 18, 2022