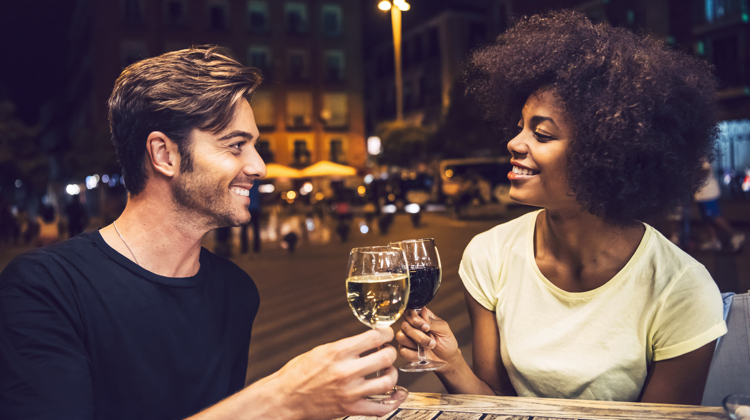 Let's imagine you're sitting in a bar. A member of your preferred partnering gender walks in the door, walks up to you, and says, "Hi, it's nice to meet you. Will you marry me?"
Would you do it? Of course not! There would be numerous dates and conversations and experiences before you'd be ready to take that step in that relationship.
So then, why do so many businesses operate like that? Why do they push you to buy as soon as you land on the site or walk in the door?
The truth is that business relationships aren't that different from personal relationships—and businesses have a lot better chance of getting the sale if they spend some time nurturing the relationship with their prospective customers before they ask for the sale.
One of the best (and easiest) ways to do that is by creating an email funnel: an automated series of emails that leads the recipient from one frame of mind to another.
Instead of immediately asking someone to make a purchase, a funnel lets the company introduce itself to the customer, teach the customer a few things (and increase its authority), bust a few myths, and get the customer primed and excited to make the purchase.
When a funnel is created well, the recipient should be practically clamoring to take the action the funnel leads to. But, of course, it's not easy to create an effective funnel…which is why companies need copywriters like you.
And which kind of companies or organizations would benefit from funnels? Oh, just pretty much all of them. Small, online companies would benefit, of course, but so would large companies and nonprofit organizations.
What about brick and mortar stores or service providers? Yep, them too. In fact, one of my clients is a business coach for brick and mortar stores and service providers and one of the cornerstones of what she teaches is just how transformational emails can be for their businesses.
And this is a major opportunity, because not only do many of these businesses not have email funnels, they don't yet even know about the positive impact they could have on their businesses. The education is pretty simple, and the outcome is huge.
Even online solopreneurs who have a much better understanding of the need for funnels don't tend to know how to structure them, much less how to write them. And because these business' revenues often rely very heavily on an effective email funnel, they need your help—and they know they need your help.
Learning to write effective email funnels and sales pages (as we teach in the CCA) can be fun and rewarding for you and, just as excitingly, incredibly rewarding for your clients.
Your turn! Which businesses have you seen that could most benefit from a good email funnel? Let me know in the comments below!
Last Updated on October 6, 2022