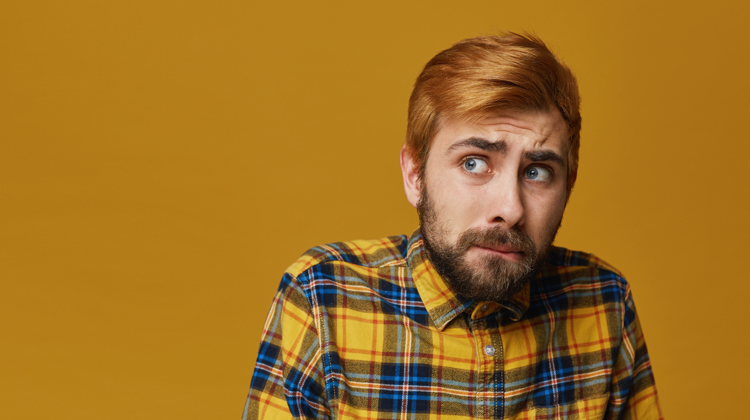 If you're feeling fear about the prospect of getting into a new career, that's a good thing. Believe it or not, it's a very good thing.
First, before we get too far along, let's be clear. There are two kinds of fear: There's the fear you feel when you're walking down a dark alley and suddenly realize that someone seems to be following you. This is your lizard brain, fight-or-flight, straight-up survival fear. This is a good fear. If you fear that you're going to be in danger, get the hell out of there.
Second, there's the other kind of fear. It's the kind of fear that rears its nasty little head before you have to give a speech in front of dozens of people or before you call that cute special somebody up for a first date or before you tell your boss you've just got to get out of there and you quit. This is the fear of self-doubt. This is the really crappy voice inside of you that says, "Who do you think you are? You'll never succeed at this! You're going to fail and make a fool out of yourself!"
What a jerk.
But, believe it or not, that fear can be good, too. That fear only pops up when you're about to do something outside of your comfort zone. And all of the best things in life come from stepping outside of your comfort zone. This fear wants to keep you small and unchallenged and, well, bored—so it's a signal that you're heading in the direction of growth and change and excitement.
The best thing to do when you feel this fear is to lean into it and start walking in the direction it's telling you not to go. Oh, and when it starts telling you that you're going to fail, tell it to step off.
What is your fear and self-doubt telling you? And how are you going to use it to guide your next steps? Let us know in the comments!
Last Updated on September 19, 2018 by Nicki Krawczyk